The split level is the part of the building where the level of one part of the structure is located between two levels of the building.

You can create a split level within a floor so you can more easily refer to that height.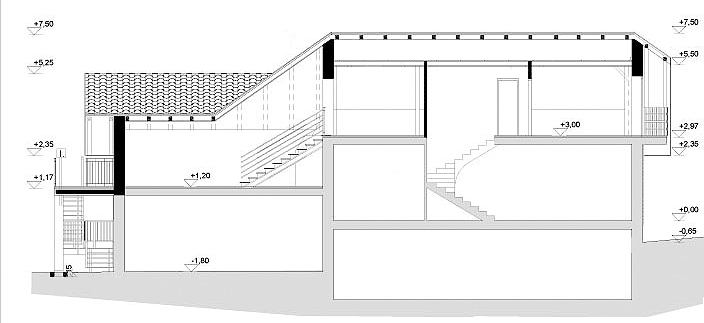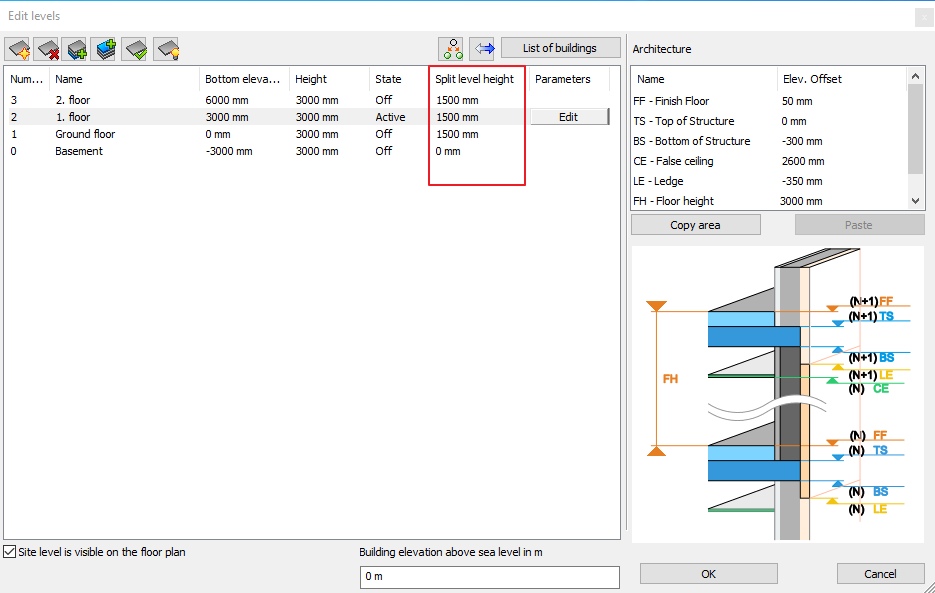 The split level height can be managed on the status bar when the new element is placed, controlled by the split level height activate/deactivate button.
When you copy/move an element to another floor, the split level height is automatically copied to the other level by taking over the value of the split level height set on the target level. If no split level height is set on the target level, the program places the element according to the default setting of the level.
Example:
The split level height is 1.5m on the ground floor, and 1.2m on the first floor.
If a slab was placed on the ground floor with a split level height, its height compared to the ground floor is 1.5m. After copying to the first floor, the copied element will be placed at the height of 1.2 m assigned to the first floor.
Editing:
- Editing of one element: Modification of the split level height can be handled in two places in the program.
1. Right-click menu - Select - Activate / Deactivate level shift
2. Properties panel at the end of the list
See the figure below.
- Modification of multiple elements: Modification of the level shift can be handled in one place in the program.
1. Properties panel at the end of the list