ARCHLine.XP 2023 supports IFC4 and IFC2x3 import/export.
In IFC4 there is support of all entities and representations which are supported in IFC2x3.
IFC4 is an advanced schema of IFC2x3 and there was added the following:
- Material texture export/import
- Export/import of material BIM parameters,
- New element types are also supported in the import (BeamStandardCase, ColumnStandardCase, DoorStandardCase, ...)
- Instead of Brep, there was added a new shape representation - Tessellation to export elements with general geometry, which results in significant file size savings.
- In IFC4 the model view definitions were changed and thus Reference View and Data Transfer View are supported. The export fulfills the requirements of the Reference view, the import can also handle the Data Transfer view.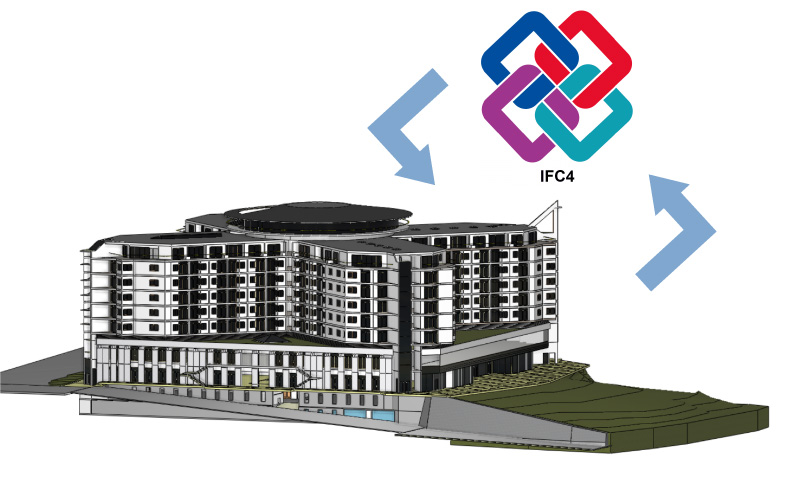 Minor fix in Ifc2x3/Ifc4:
- Processing of previously unhandled solid model types, which further reduces runtime.
- Unit management
- Grid placement
- 2D transformation processing for profiles.