The Rebar tool allows you to place predefined rebar shapes or custom rebar to reinforce concrete modeling elements such as columns, beams, and slabs.
Note: Rebar tool is available in Professional version only.
The settings are found in the Other section of the Column / Beam Properties dialog.
Where is it?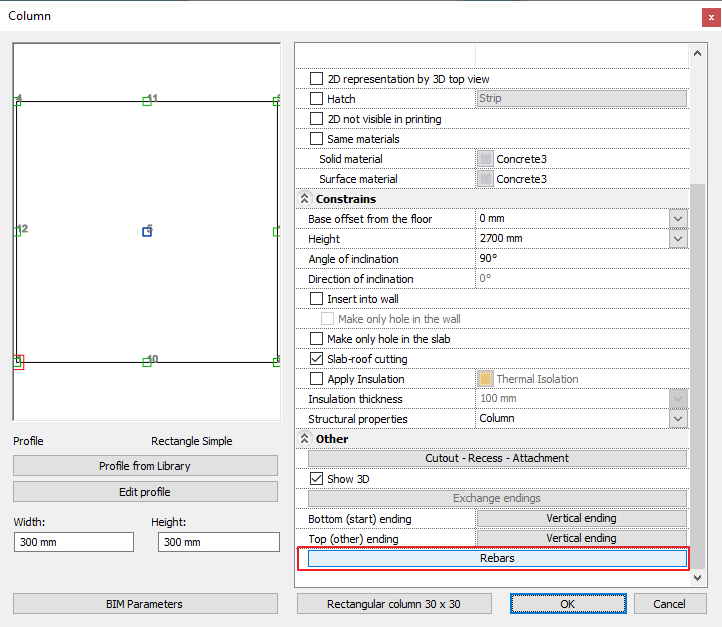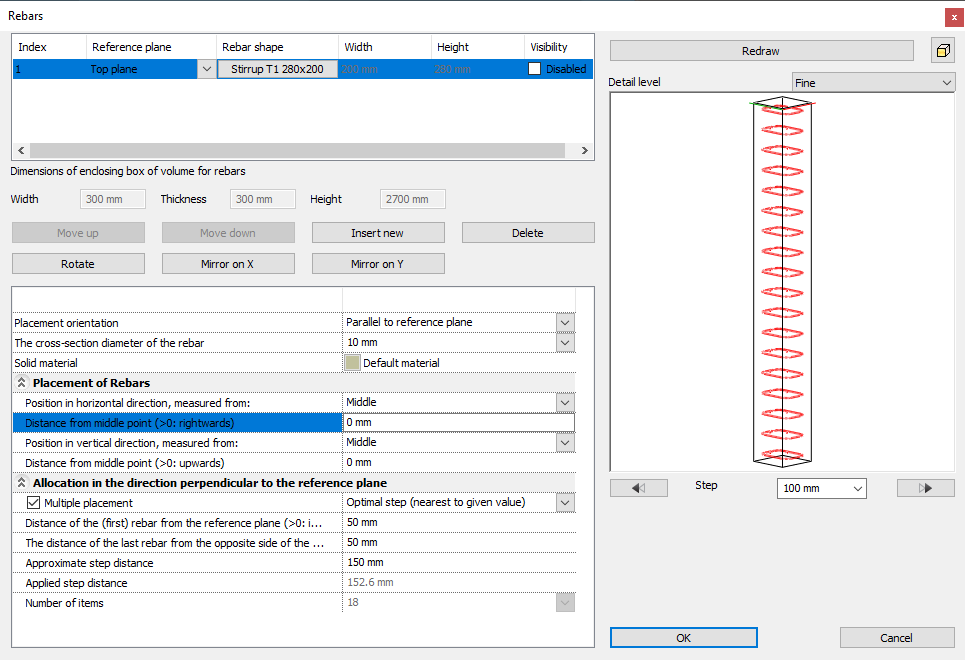 Rebar Shapes:
You can choose among these predefined rebar shapes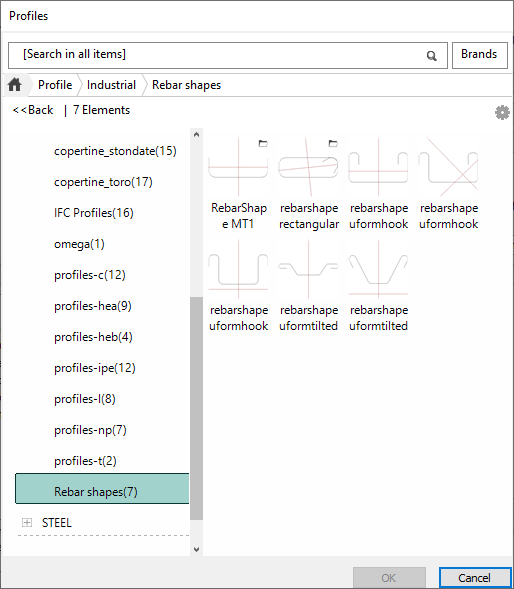 Hooks
Rebar Shape definitions include hooks in.
You can specify hook shapes in Edit Profile dialog.
Hook parameterization:
Hook type 0

Without hooks included (cleared),

Hook type 1

With hooks

Hook type 2

With hooks bended
Example: