You can use cut-away boxes to clip a 3D view to the viewable portioin.
You can create the partial 3D view using the clipping profile.
In the case of a large model, this function is advisable if the design is concentrated on a relatively small part.
The function allows you to display the entire model in one 3D view and the model narrowed down to the desired detail in the other view.
After specifying the cut region, you can use the drag controls in the 2D view to change its extent.
How to use it?
- Select one of the Cut-away profile definition command:
- Specify the cut-away box or polygon
The new 3D view is displayed automatically.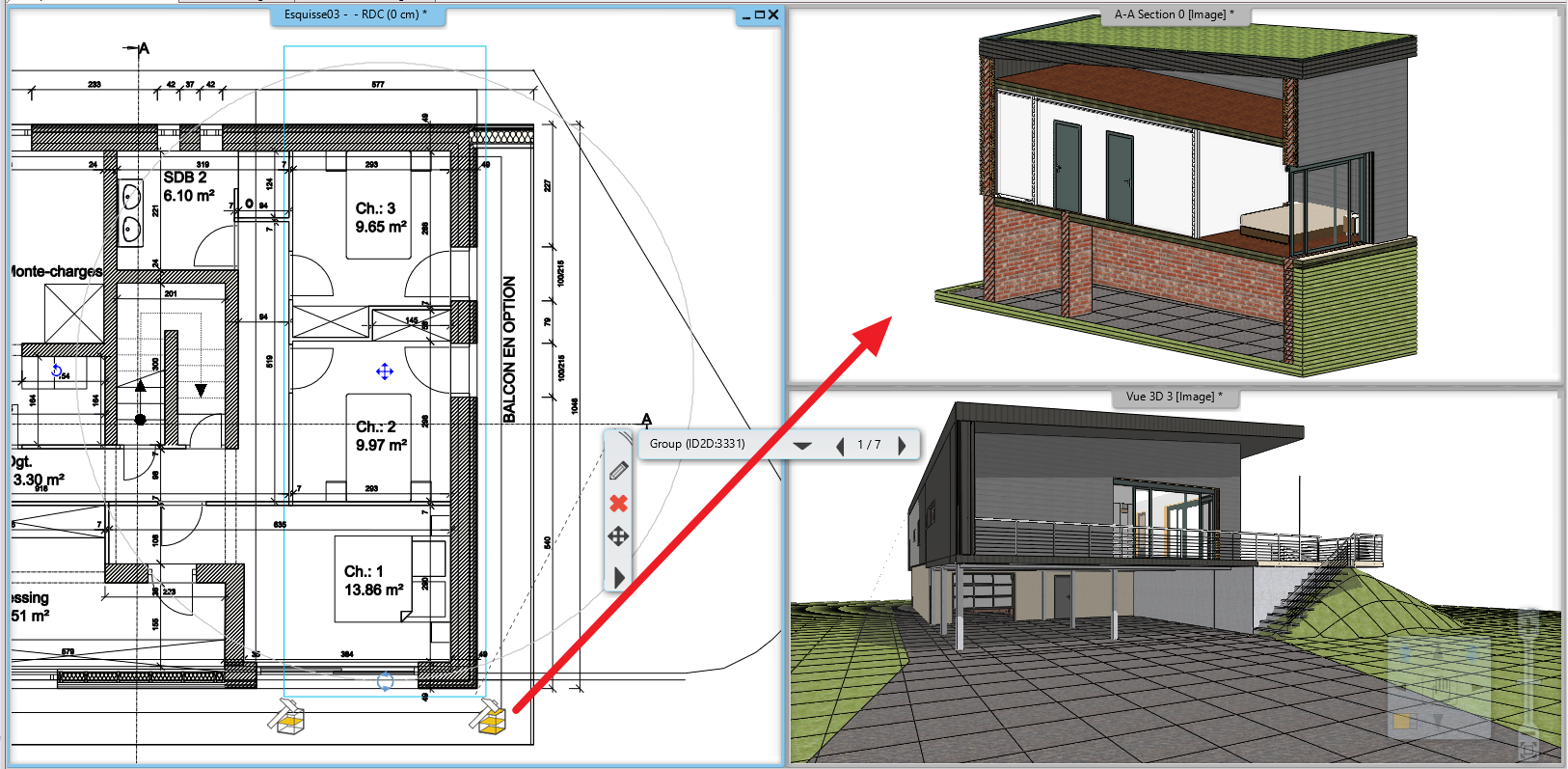 How to modify its extents?
Select the Cut-away profile on the floor plan and use the drag controls to modify the extents, as necessary.