Uniform look for Room and Area properties dialog
Very visible interface changes we've made in ARCHLine.XP 2023 – the Room and Area Dialog.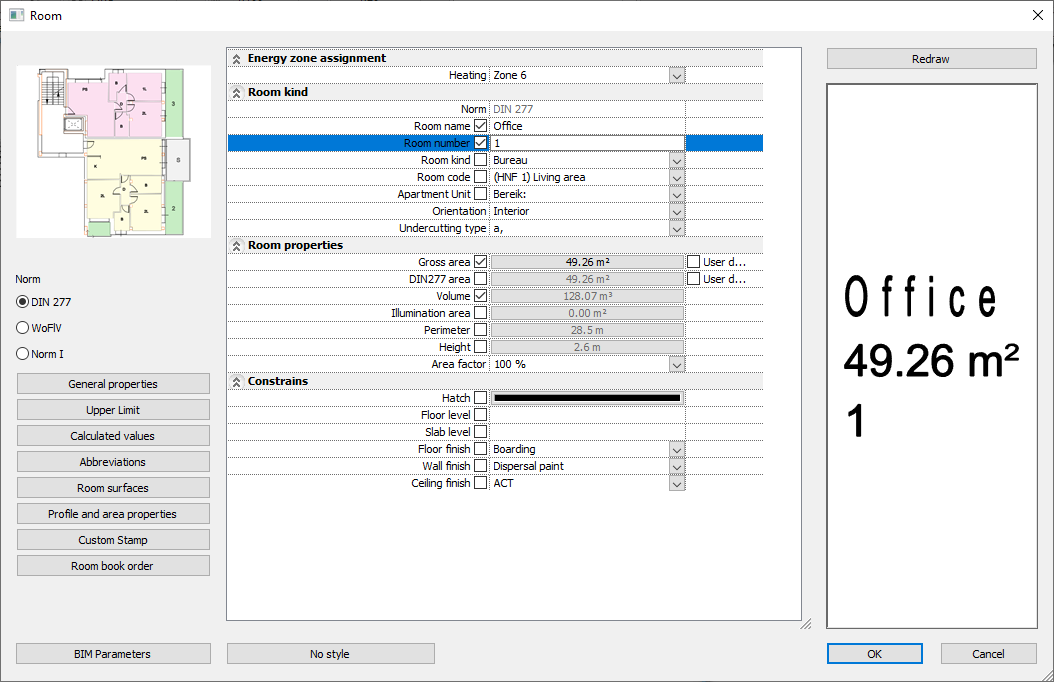 Roombook – interchangeable order
You are free to change the order of the data displayed in the room stamp.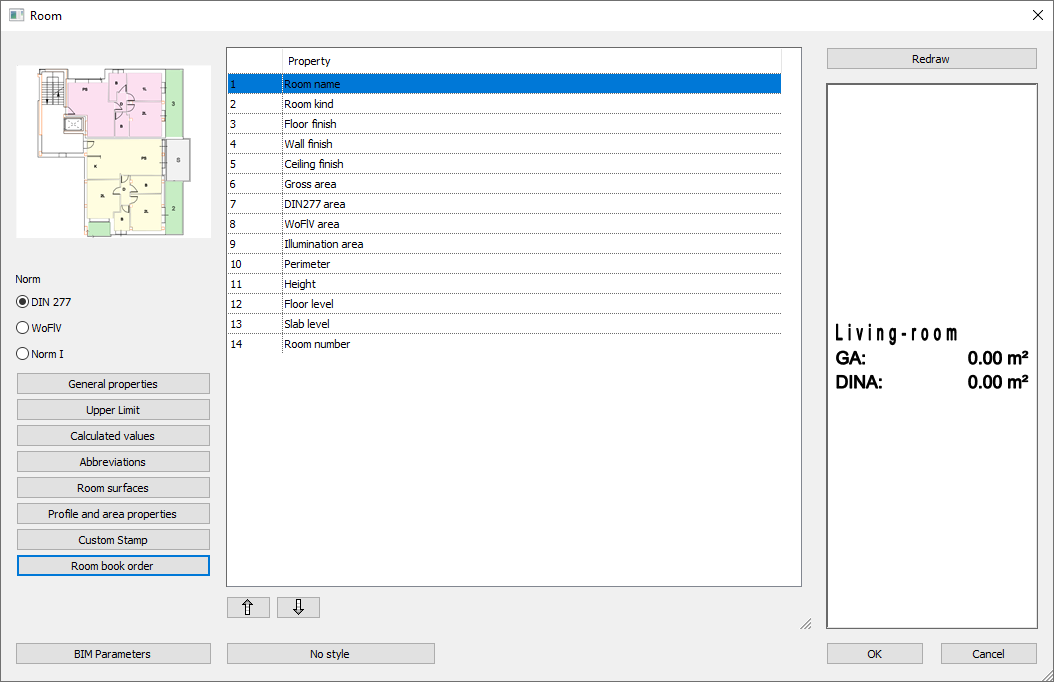 Roombook – change the room name
You can change the room name from the floor plan in the drop-down list in the room and area stamp you have placed.