The Snapshots and Views menu contains the saved view settings. For projects synchronized from the ARCHLine.XP CAD/BIM design program and the SketchUp 3D design program, the already saved views are automatically displayed in this bar. In addition to imported views, it is also possible to save new views and delete any existing view from the project.

Panel
Previous: the camera jumps to the previous view in the list.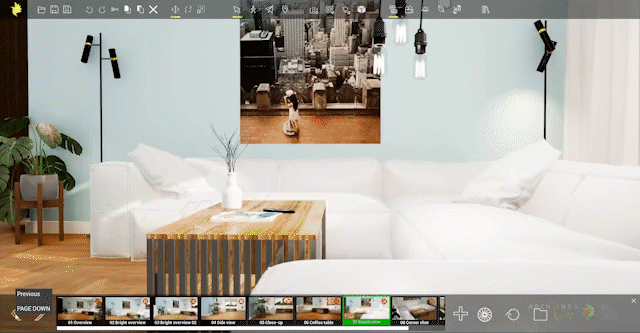 Next: the camera jumps to the next view in the list.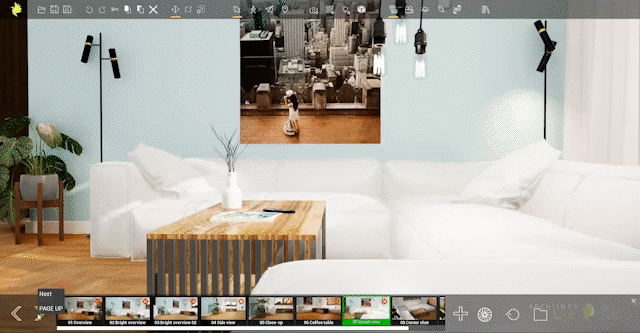 List of snapshots and views: here you can find the previews of the views and change their names. Click on the previews to select any view from the list. If there are more views in the list than are displayed on the screen, you can navigate between them using the mouse wheel or the displayed slider. You can delete views from the list by clicking on the red X button in the top right corner of the images.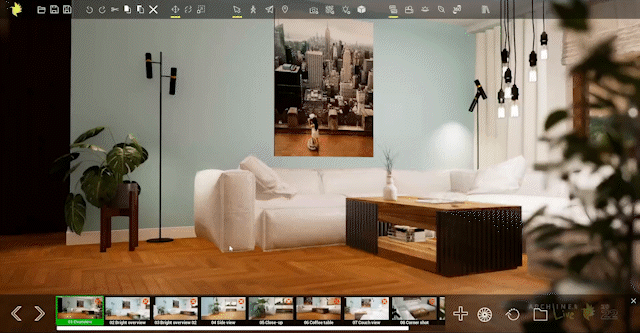 Take a new snapshot: click this button to add a new snapshot to the list.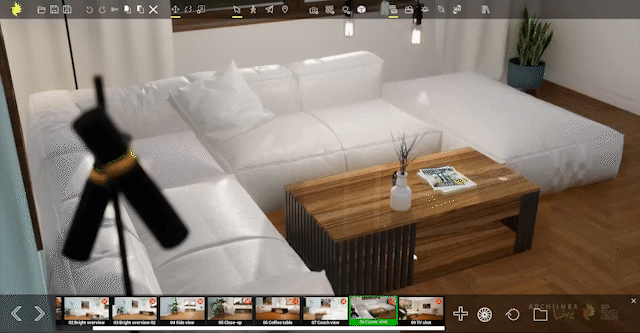 Update current snapshot: overwrite the selected snapshot with the new view that appears on the screen.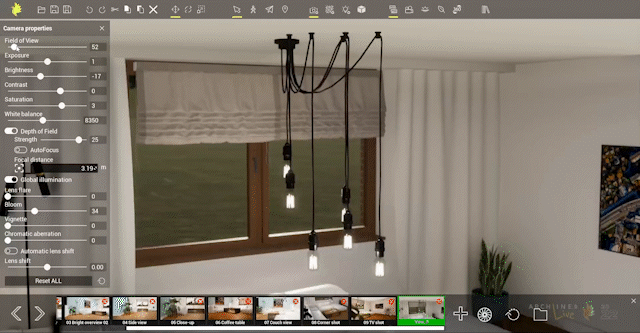 Update all snapshots: after changing the settings for the snapshots, this button can be used to update the images saved to the library.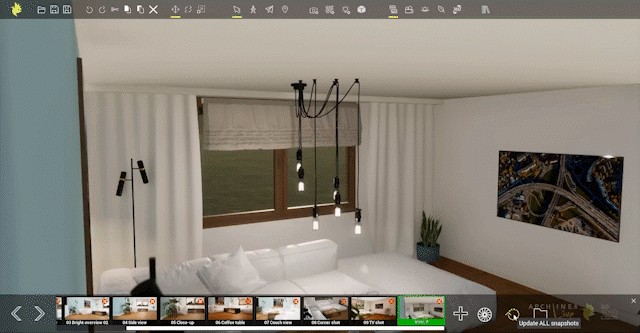 Open snapshot folder: one click to open the snapshots folder in the File Explorer.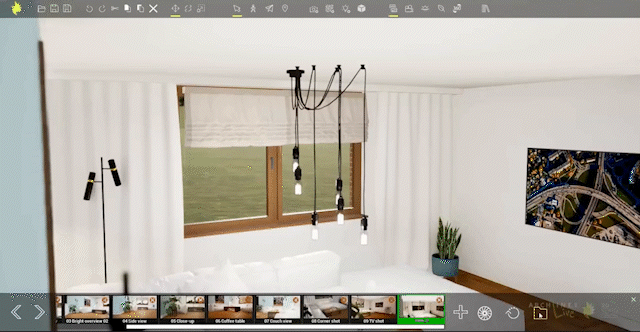 Close dialog: click this button to close the panel. (You can also close the panel by clicking on the Snapshots & Views icon on the toolbar.)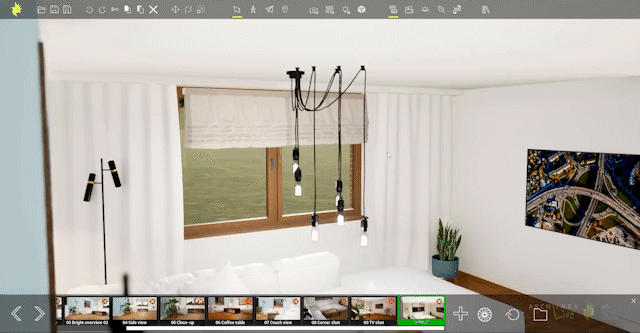 Useful information
Each of the snapshots can be individually personalised. This means that individual camera properties
, sun and weather settings
can be assigned to each snapshot. By default, the snapshots are created with the camera properties and sun and weather settings set in the model at the time of creation. These can be changed afterwards, and then by clicking on the Update current snapshot or Update all snapshots button, you can update the images saved in the computer's library.
The output quality of the images can be changed in the settings.
You can copy the camera properties of the current snapshot to all views with a single click.
In this case, the snapshots saved in the computer's library must be updated to reflect the changes in the saved images.
When you delete views that have already been saved, only the views in the project are deleted, the last state of the image saved on the computer is still available from the project folder.