Moldings and profiled door frames are typically found in a classical-style apartment, the common feature of which is that edges with very different light intensities run parallel to each other at a very small distance compared to the size of the image, even within a few pixels.
In such a case, the rendered image may show indeterminate edges with average settings, which have a disturbing effect and spoil the overall impression of the image.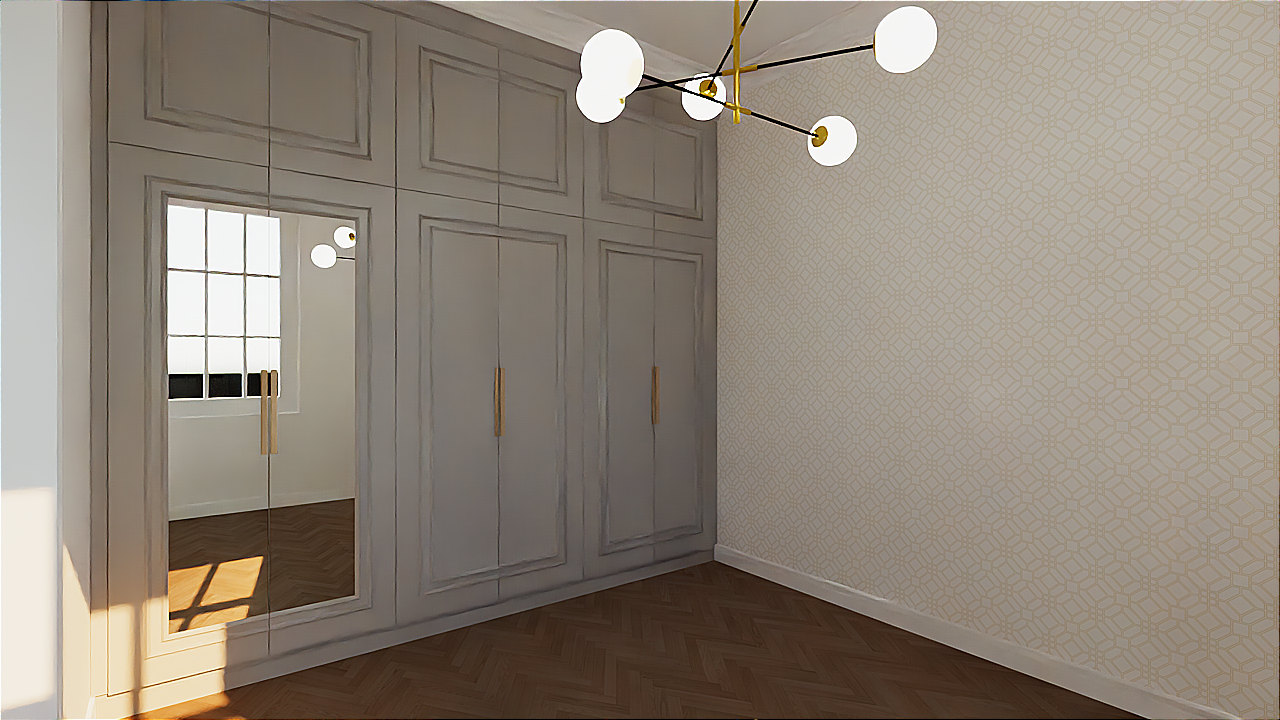 What can be done in such a case?
How can the indefinite edges be eliminated and a new image created with the quality of the example below?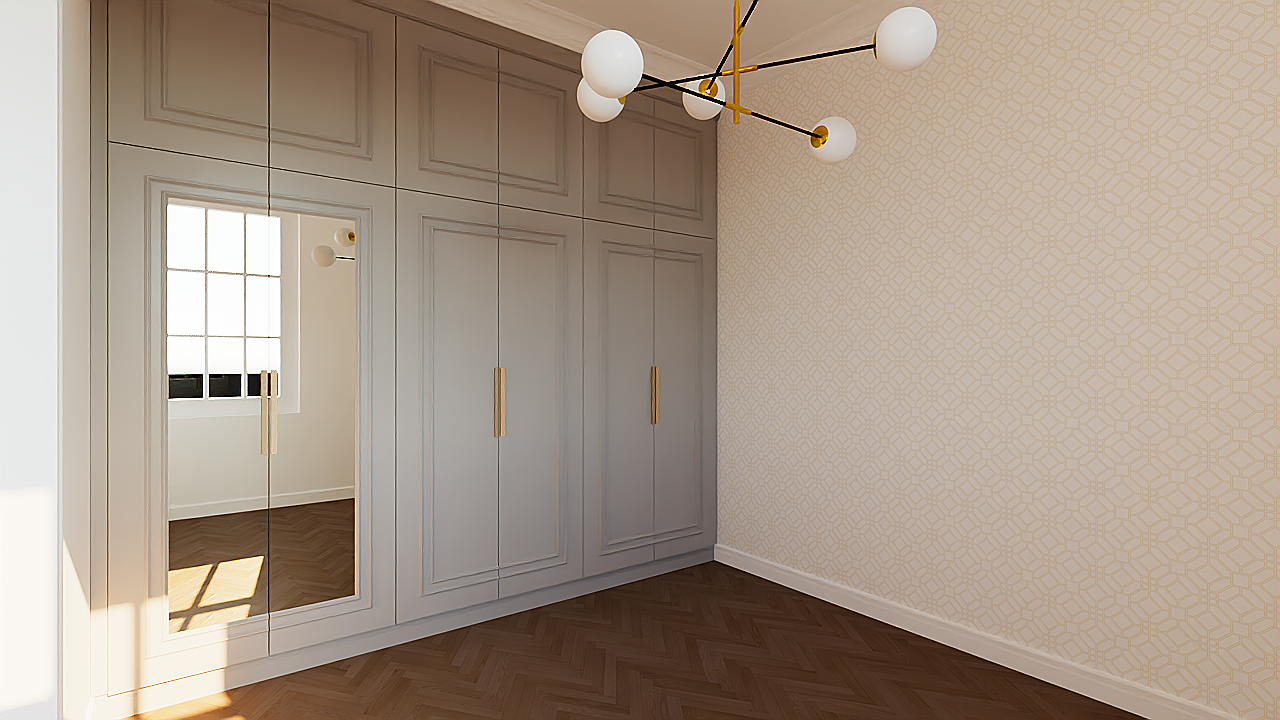 Recommended rendering workflow:
It is worth following the following points:
1. Position of the sun, it is best to start with a daytime scene. The sun should be above the horizon, e.g. with an appointment between 8 am and 4 pm.
2. If there are lights, it is worth making two render images with the lights on and off.
3. The height of the viewing point and the viewed point should be the same, e.g. 130 cm.
Render dialog settings:
1. The resolution of the first image should not be higher than 800*600 pixels, render quality Q1. First, let's render in a small size so that the quality of the image can be reviewed quickly.
2. Sunlight should be pure daylight. If the room only has openings facing north, in that case the cloudy daytime sky setting can be used to avoid the so-called his bluing.
The rendering time with such settings will be very short, a maximum of 1.2 minutes. If it takes longer, you can interrupt the process at any time.
At the end of rendering or at the time of interruption, the image cleaning algorithm is run, which eliminates graininess. You have to wait.
Control:
Now you have to check the quality. If the blurring of the disc bars appears, it is worth continuing the work with the settings below.
Next step:
1. Image resolution should be higher, e.g. 1280*720 pixels, render quality Qx.
The value of the pixel sampling must be set to a value close to the maximum (80).
Render time increases by 2.3 times depending on the scene.
2. If the blurring of the disc bars has disappeared or is significantly reduced, then the Full HD resolution, 1980*1080 pixels, and Qx setting with the following values can be used:
Pixel sampling value: 80
Number of render iterations: min 20 max 30.
This step takes longer about 60-120 minutes, but since this will be the final image, it's worth taking this time as the last step.
When the image is ready, it is recommended to try the Sharper details checkbox. Render, Details tab. Sharper Details shows different effects by highlighting edges.
This is a post process and the result is immediately visible. The image that you like better should be chosen as the final image.