Every item in the Design Center belongs to a subcategory within a category.
If for any reason an item needs to move to another subcategory, it can be achieved with single selection or multiple selection as well.
In the DC menu displayed with a gear icon, items can be placed in different categories.
1. Select the items you want to move to another subcategory. To select multiple items at once, hold the Shift key while you click.
2. Click on gear icon and select the command: Sort in categories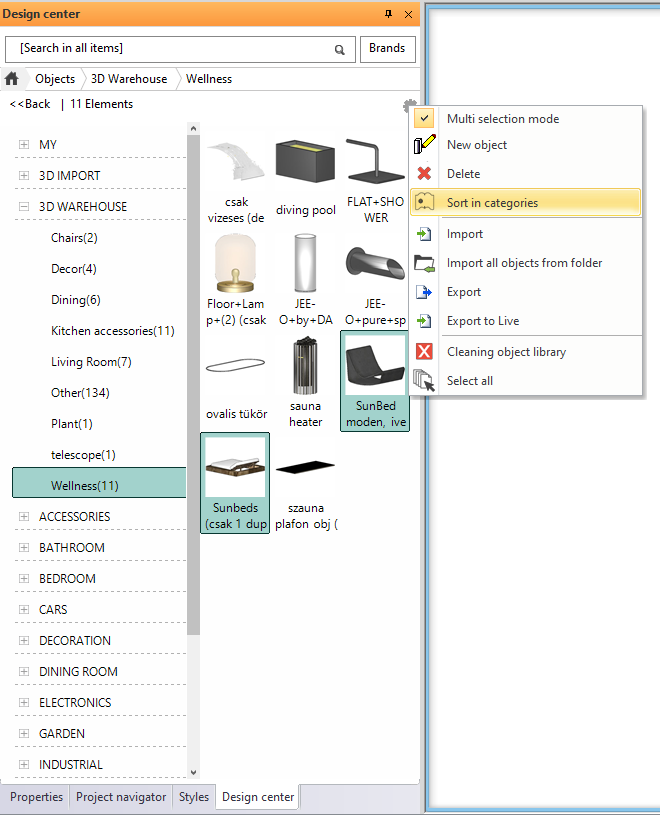 3. Choose the destination category/subcategory. Categories are fixed, but you can create new subcategories freely.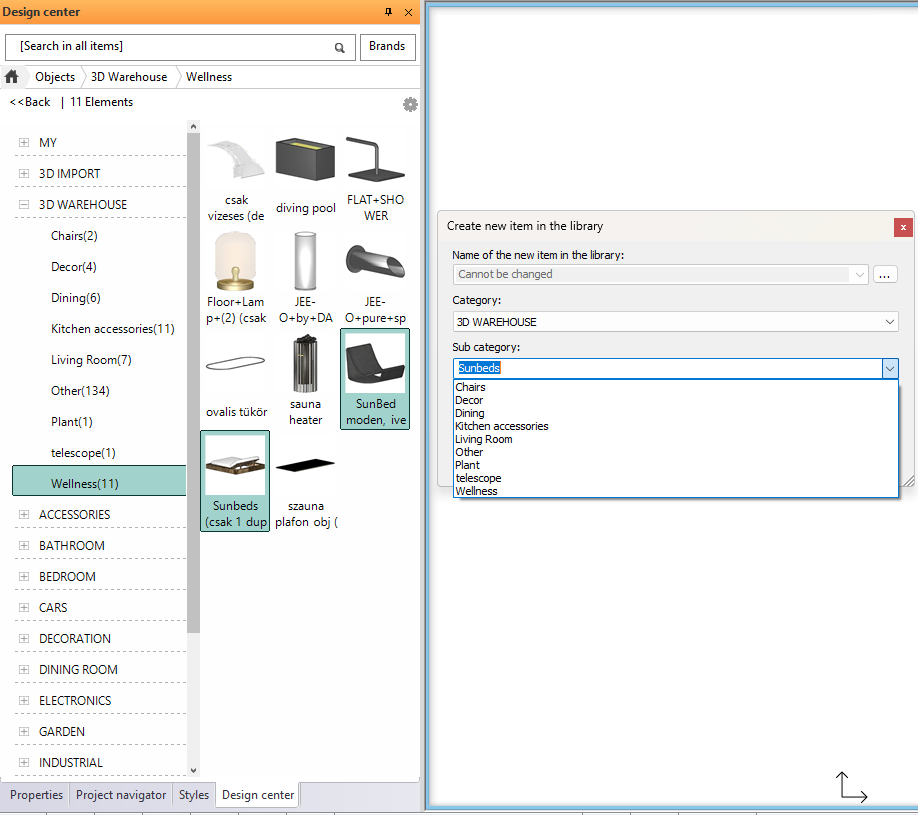 The items will reorder.