When you first launch the software, you may need to specify license information. If you have already received your serial number, enter it now. If you don't have a serial number use the software on a trial basis until the trial expires.
How do we register and activate the software?
ARCHLine.XP 2022 version:
Log in to the User account on our website with your Username (e-mail address) and Password.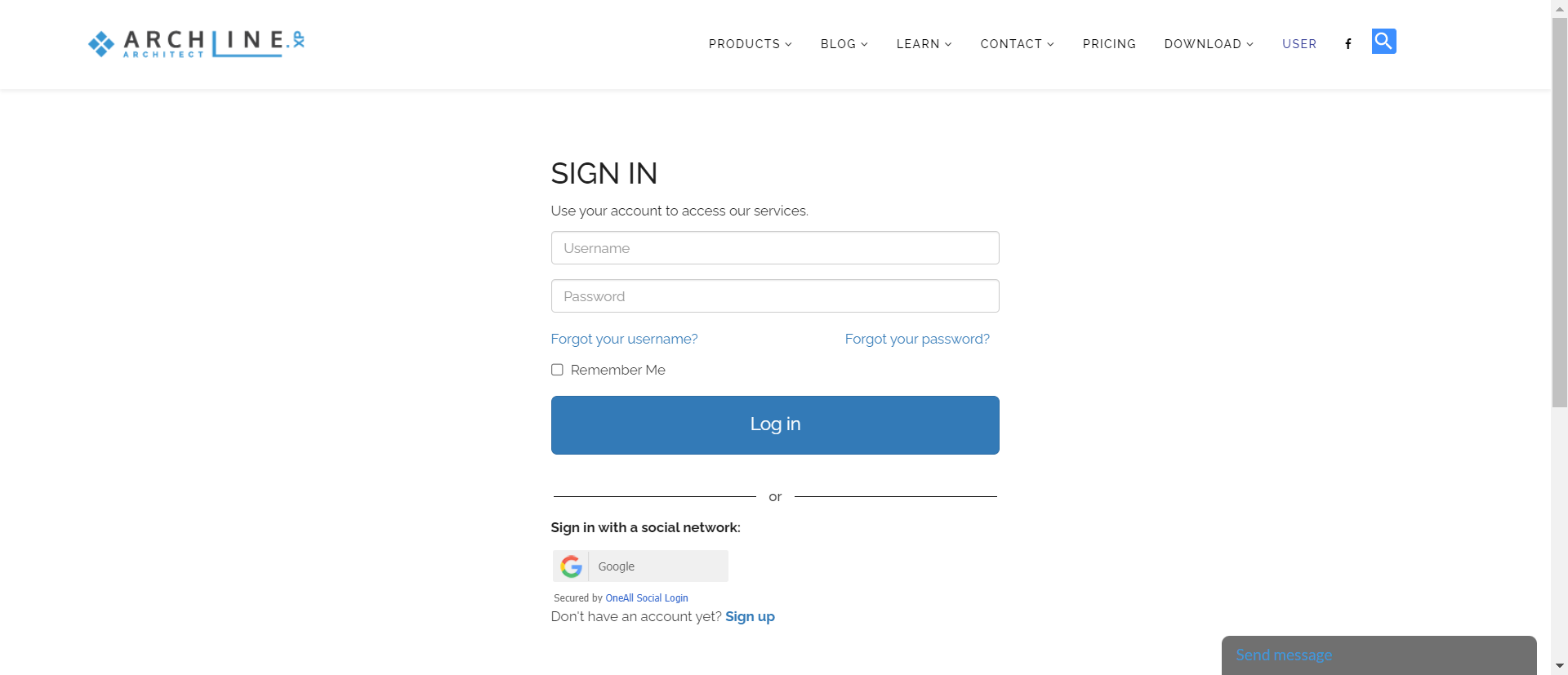 The current serial number for the year can be found under the Licenses link.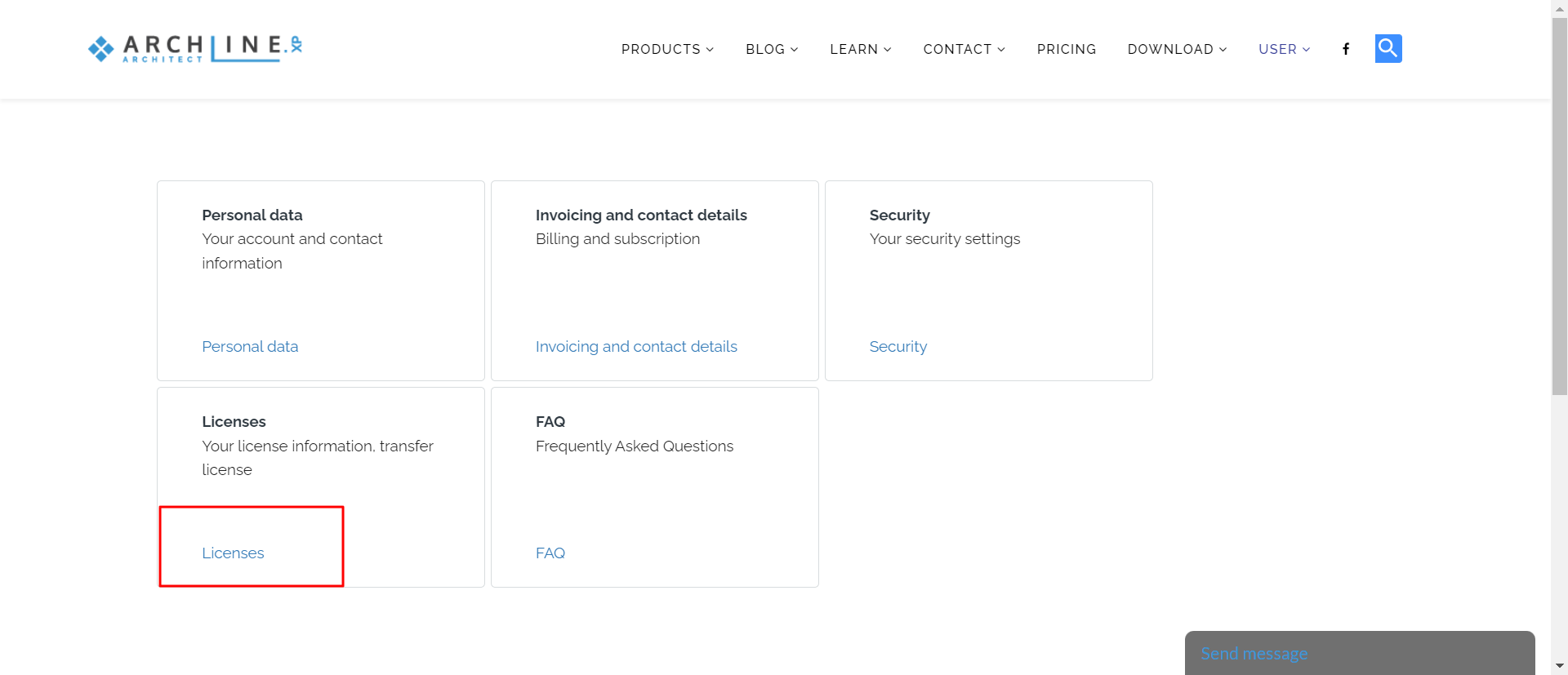 You license data sheet looks like this example: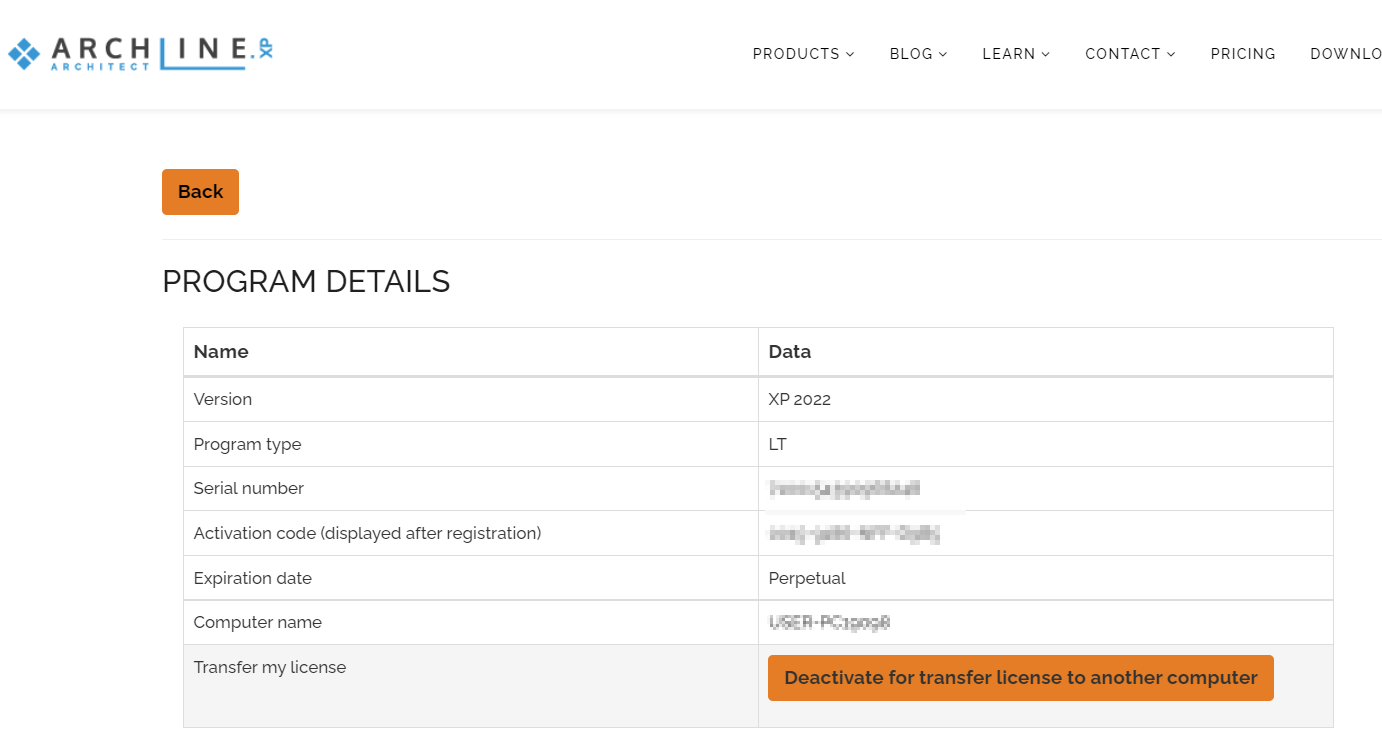 The activation code appears on the data sheet only after the activation of the ARCHLine.XP program.