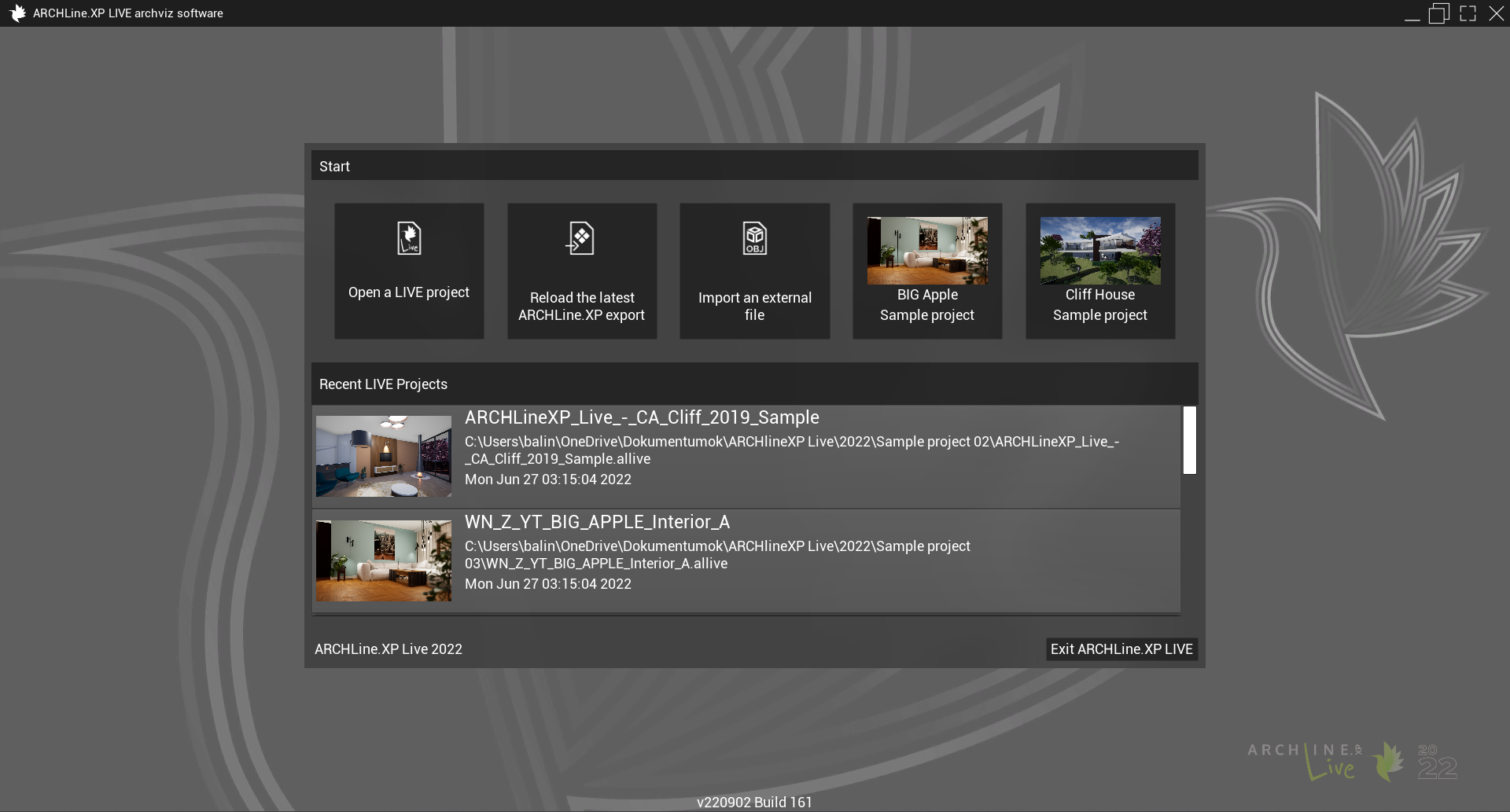 The dialog appears at the start of the program and gives access to different initial operations, sample project files and previously saved LIVE projects.
Start functions:
Open a LIVE project: previously saved projects can be searched in the library.
Reload the latest ARCHLine.XP export: opening the latest ARCHLine.XP project imported into LIVE.
Import an external file: a saved 3D model can be opened and modified in ARCHLine.XP LIVE.
Sample project files: these projects show the functions and possibilities of ARCHLine.XP LIVE through a pre-saved sample project file.
Recent projects:
This is the list of the saved projects. You can delete an element from the list by clicking in the top right corner of the row.