Note that you cannot delete the active layer (before that you have to activate another layer), also by default, it is not possible to delete layers with elements.
Deleting empty layers
In Layer Properties Management window, click on "Elements" header, this way, you can sort the layers in descending or ascending order depending on their content. Empty layers (0) show zero elements, and these can be selected and deleted by using the Delete icon in the top left corner.
Deleting layers with elements
In the bottom left corner of Layer Properties Management dialog, you can toggle on the "Also delete used layers and content" option; this way, it is now allowed to remove layers with content.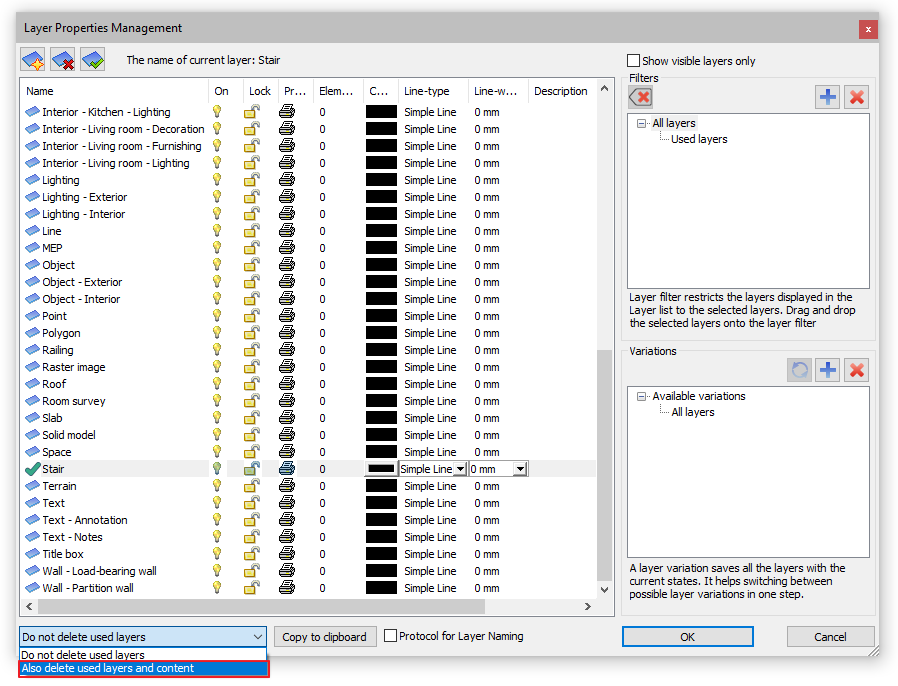 NOTE! When this happens, you will get a warning that the layer removal cannot be withdrawn. Check if you really don't need the layer before permanently deleting it together with its content.
By default ARCHLine.XP does NOT allow to delete a used layer!