Using design phases you can separate the building construction into a multi-phase design. The design phases can be separated from each other and each stage of the design process can be presented using phase filters. Building renovation projects, or the project complexity often requires to separate multiple phases.
Design phases
The design phases can be: Existing elements and New elements. When creating a new element, it will be associated to the current phase (Existing or New). Demolition is NOT a phase you cannot create an element with demolition phase. Any elements can be set for demolition with modification command. The design phases can be tracked in full documentation, so 3D views, sections, elevations, and consignation lists follow the status of the current phase.
New Elements are created in the New Construction phase.
Existing elements are created in the Existing Phase
Demolished: The element created in the previous phase disappears in the given phase.
Any elements can be set for any other design phase with modification command. Select an element and set the
Phase filters
Phase filter means rules applying to display of elements based on their phase status: new, existing or demolished. ARCHLine.XP comes with 5 phase filters:
All phases
Existing plan
Demolition plan
Existing plan after demolition
New construction plan
The following images display a floor plan with existing wall, demolished window and new window in different phases: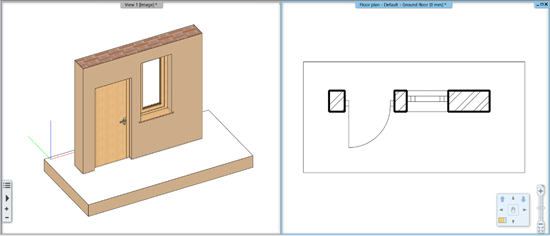 Demolition plan: ARCHLine.XP in 2D marks with red and in 3D automatically refills the void in red left by the demolished window.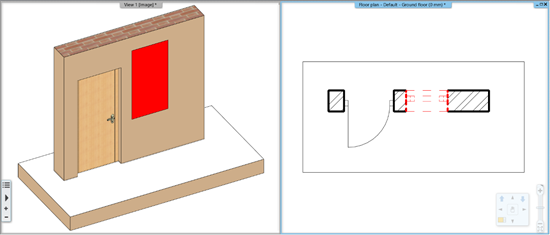 Existing plan after demolition: ARCHLine.XP in 3D will automatically refill the void left by the demolished window within the wall.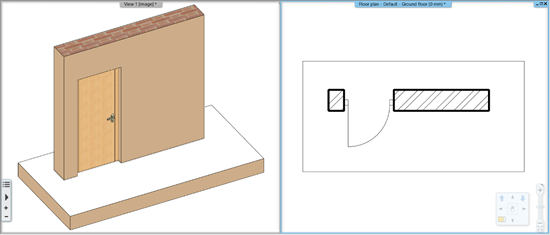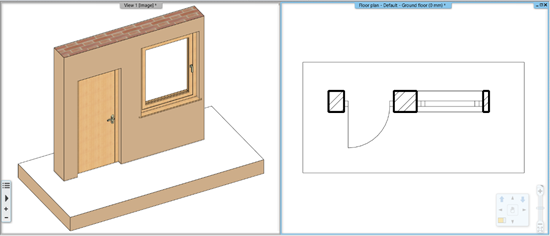 All: ARCHLine.XP displays all elements with different colors.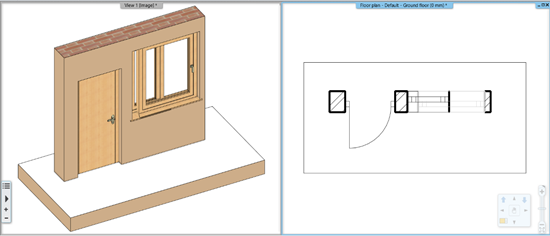 The following image displays a floor plan with different phase filters: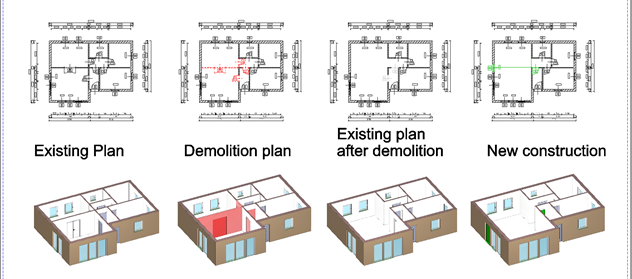 Wall parts in different phases
In case of walls, it is also possible to mark only a certain part of the wall for demolition. In this case, you can use the Edit / Cut with wall or Cut with line option in the wall context menu to cut the wall in half at the desired point, to have a remaining and a demolished part. After the successful cutting of the wall, a line in the wall indicates the boundary line of the two newly created wall parts. To remove the line, you can use the T connection command to connect the two new parts of the wall you just cut. One of the sections can then be moved to the appropriate phase.
Multilayer walls and phases
Wall layers can now be in different phases. Read more about it here.
Attention! The program restricts the display of all phases at once. In this case, it shows only the existing phases.
Example: To demolish a window and then create a new wall at a T-junction at the window location (version 2021)

1. Change window from existing to demolished phase

2. Display the view after demolition

3. Change to New phase. Draw the new wall. Display the view as new construction