When Layer control mode is ON, the program provides AutoCAD® compatible layer management. In this mode, you can set the color, line type, line width of an element either by its layer or by specifying its color explicitly, independent of its layer. This function is turned off by default in the project.
You can find this command in the Ribbon bar > Edit > Layer control mode.
If the current color, line type and line width is set to Layer of an element, then they will be created with the color, line type and line width of the current layer.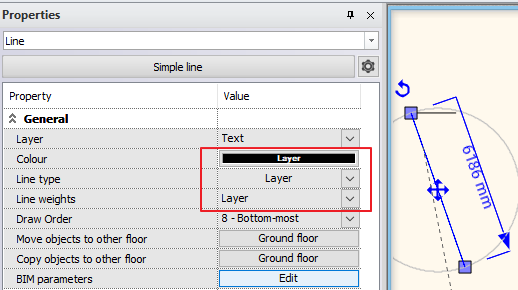 You can use a variety of color palettes, when assigning color to objects including:
ARCHLine.XP Color table,
AutoCAD® Color table,
Custom color,
PANTONE® Colors,
RAL™ color table,
Sikkens™ Color Guide
Colors from imported color books.