Tags can be placed at any time during the planning process.
How to place a tag?
Select the discipline and the appropriate type of element (such as a wall tag).
Select a tag from the Tag parameters.
Optionally you can change the fields for schedule parameters: Visibility, Prefix and Suffix.
Press Ok to close the dialog and select the element that you want to connect the tag to.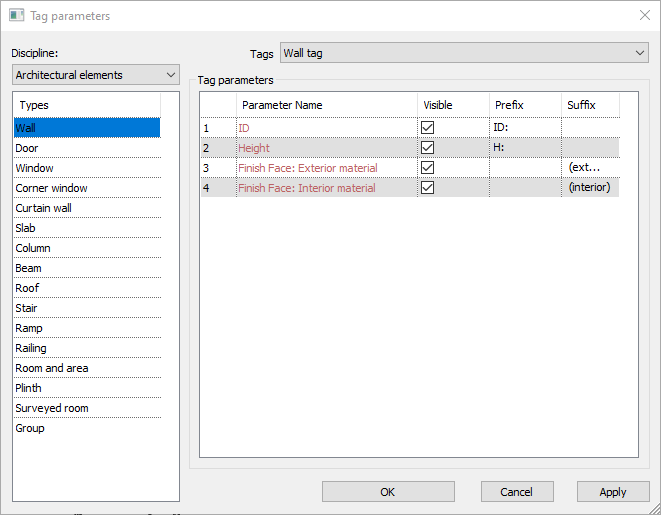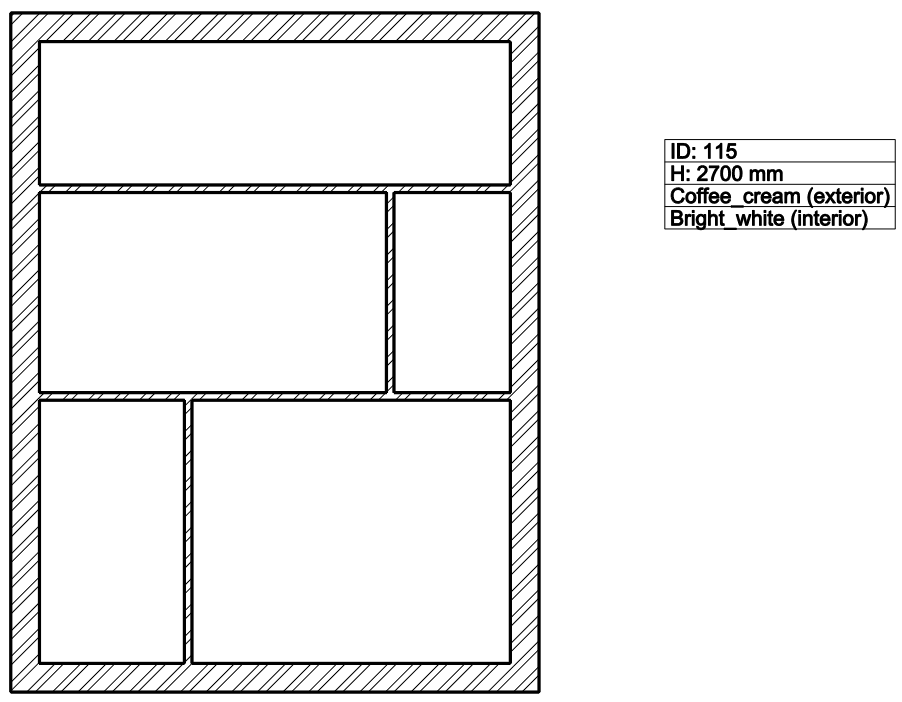 You can place tags with leader lines, or the leader line can be added at any point of the planning process from the tag's local menu.