Using graphic overrides, the representation of the different phases can be customized according to the needs of different disciplines. A graphic override is nothing more than specifying that an item with a given color, lineweight, and fill appears with the color, lineweight, and fill specified in the override, despite its original properties. This allows, for example, all elements of the demolition plan marked for demolition to appear automatically in red at the same time, without the need to change their appearance by any other manual method.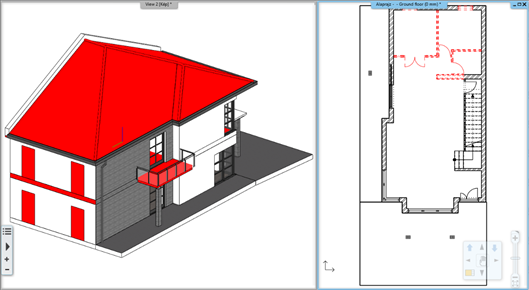 Location of the command: Ribbon bar > Edit > Phases > Graphic overrides
Graphic overrides can be determined in the phase filter for each phase separately. In the case of the "All" phase, which is used to display the phases on top of each other, it can be used as a clear, color-separated technical or even documentation drawing with the appropriate settings.
The appearance of each element in the phases can be fully customized: the colors, linetypes, lineweights, fills and the way they are displayed can also be customized.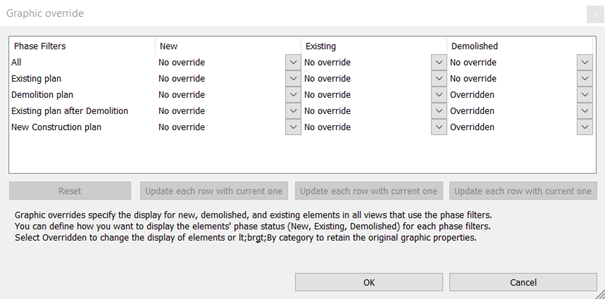 This feature allows you to deviate from the default settings, which may be required for either regional or industry reasons.
The feature can also be useful if you want to compare new elements, existing elements, and elements to be demolished in the plan. By specifying custom settings for the different phases, you can view the entire plan in both floor plan and 3D views by clicking All Phases.