With this function it is possible for the program to compare different phases automatically.
Location: Ribbon bar > Edit > Documentation > Drawing Comparison > Drawing Comparison > Compare between 2 design phases
Based on the parameters that can be set in the comparison window, displays the program the corresponding buildings, levels, phases, colors and display modes.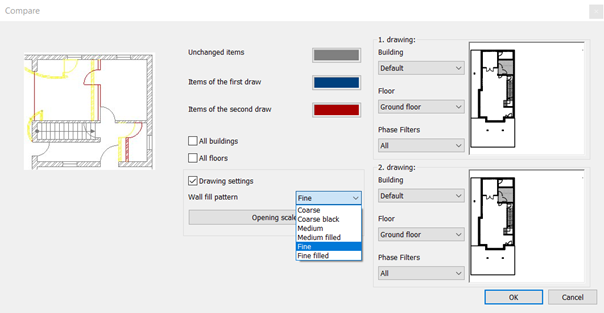 The resulting drawing is treated as a closed, non-editable, dynamically updatable group that you can place in the print view. If you change the plan, you can also update the comparison drawing with the "Update Comparison" command.
Ribbon bar > Edit > Documentation > Drawing Comparison > Update Comparison