Material Browser in Design Center helps to find and manage materials.
Materials are grouped into categories. Category means a collection of materials.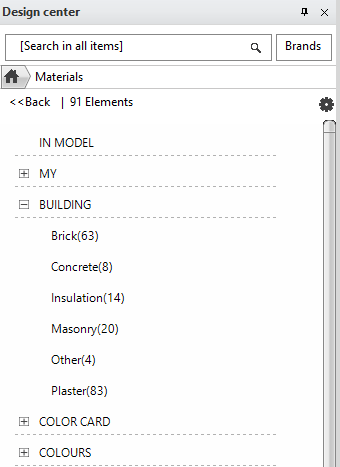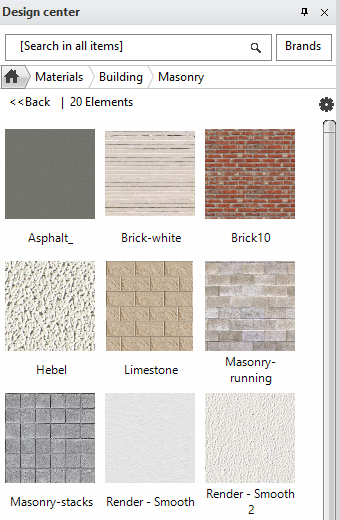 Materials are grouped into three classes:
In Model
Factory Materials
User-create materials
In Model
The In Model folder contains those materials that the user applies in a project. These materials may vary depending on the project. When you apply a material to an architectural object, the program automatically creates a copy of this material in the In Model directory and will subsequently use this copy. You cannot create any sub-classes or sub-categories in this directory. When saving the project, you also save the materials listed In Model category.
Factory Materials
By default ARCHLine.XP contains the factory materials sorted by categories. Once you start the program, these materials are always available. The factory materials are non-editable.
User-created materials
You can create new materials and create new sub-categories. The properties of user-created materials are always editable.
Properties
When a material is selected in the categories (folder path on the top), the bottom pane (Details) displays the properties associated with this material. By clicking on the gear icon and selecting Settings, all the details of the material can be set.