If you hover over a command for a few moments a tooltip appears which helps to understand the command with graphics and description.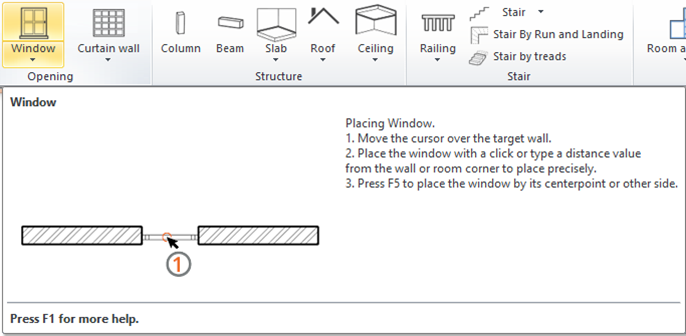 Help panel
On the right side of the screen, the Help palette appears together with Project Navigator by default. The Help palette shortly introduces how to use the currently selected tool. It may contain an image (optional) and the instructions what to do next when using the tool. If you want to create more space in the drawing area, click the Auto Hide icon in the upper right corner and the Help palette disappears behind a tab. To see the Help palette again, hover over the tab, and you see the palettes in a slimmed-down format. To close the Help palette completely, click the X in the upper right corner.
To see the Help palette again, select Options > User Interface - Help.