You can print a vector drawing of 3D content or 3D window content with textures. To display the contents of the 3D window in a PDF file, follow these steps:
Activate the 3D view.
Select Print from the File menu.
Set the properties.
The dialog box is similar to the general print settings, but a little simpler.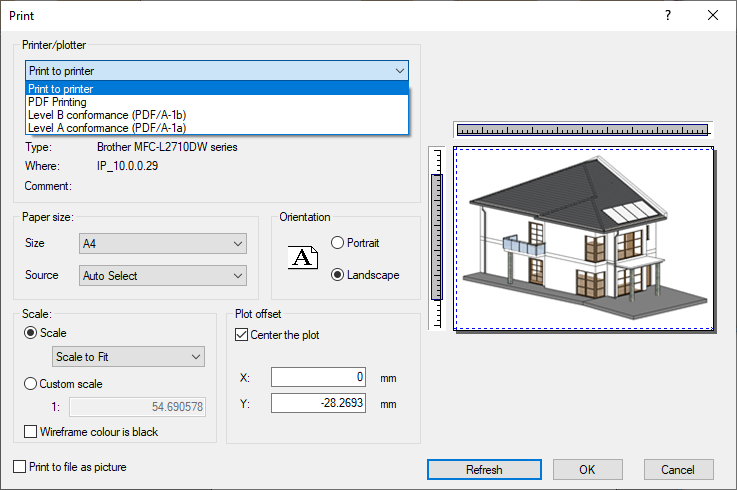 Note: It is possible to place the content of the 3D View on the plot layout too. The image resolution will be the same as the resolution of the screen. Before printing, it is suggested to apply the Plot Layout menu – Refresh layout command, so the resolution of the image will change to the best available settings.