Lots of CAD drawings use large coordinate values e.g. architectural site models, urban plannings or landscape designs. External files such as DWG may contain elements with large coordinate values. If the drawing has a large offset from the coordinate system origin (X, Y and Z have a value of 0) this might lead to calculation inaccuracies. In this case you should move the drawing near to coordinate system origin.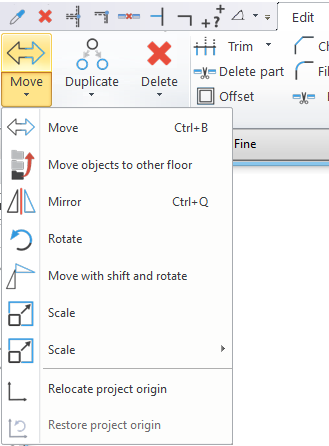 Relocate Project origin
The Relocate Project Origin command moves the drawing with referenced point to coordinate system origin(0,0).
Restore Project origin
The Project Origin Restore command restores elements to its original location so that coordinates retain their original values. You can then save the model with the original exact coordinates e.g. DWG file.