A seamless pattern means that its vertical and horizontal repetition is without breaks, therefore resulting in a natural and realistic outcome. No need for an external image manipulation software to achieve this result - you can do this in ARCHLine.XP directly. Process your textures, define their boundaries manually, and use them as seamless patterns.
"A pattern is actually a tiny image that, if you repeat it in all directions, it will form a spreading pattern, and you can fill it up with the space you want repeatedly. Because the pattern is repeatable, you won't see the image break anywhere."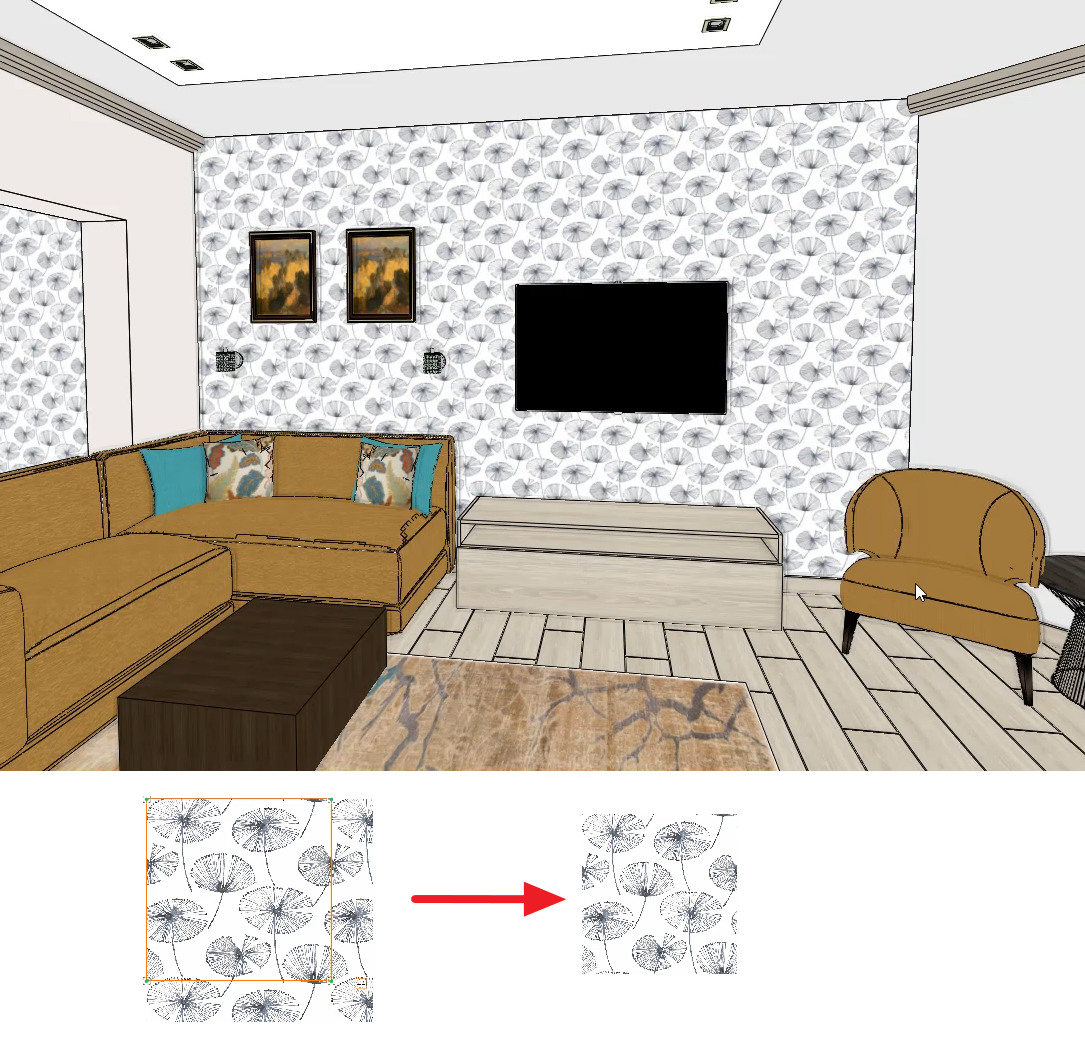 Place the material from the Design Center on the floor plan as a raster ima ge.
Click on the pattern and from its local menu select the Edit – Make seamless pattern option.
By clicking on one of the sides of the pattern, the program complete the pattern into a 3x3 pattern. Move the cursor till the pattern is overlapping. Repeat it with the other side, then Enter. The seamless pattern is ready. Note: The command can only be used with textures that has a repetition.
Save the seamless pattern as a material. In the appearing dialog, set its properties.
Drag and drop the new seamless material e.g. on a wall.