Print Queue helps to print a large number of drawings (views and sheets) from a project. Select the File > Print Queue command to prepare the printing job. If you wish to generate a single PDF file that contains all of the selected views and sheets, activate the Combine into a single PDF file checkbox. Specify the name and location of the PDF file. In the Print Queue dialog, click the Insert new icon to open Project Navigator where you can select views and sheets. Any item marked with green color in the hierarchy are selectable.
Location: Documentation > Print > Print queue

Note: If you click on a Plot Layout title marked with bold green color you can insert all sheets in one step. In the figure A-1. Plot Layout - create multiple sheets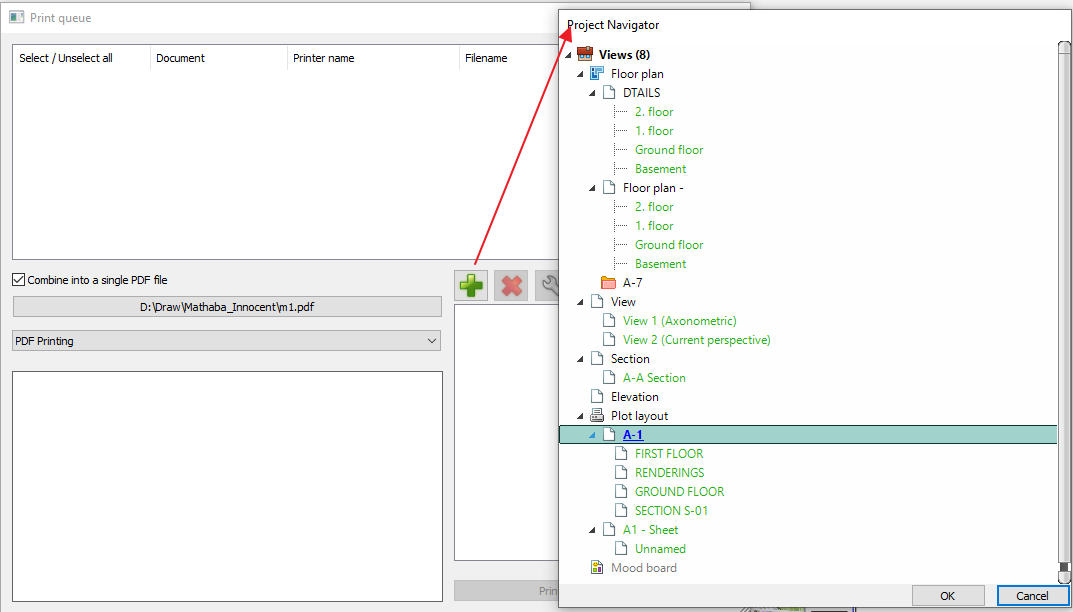 When you insert the first drawing into the print queue the Print dialog appears, where you can choose the printer or PDF. If Combine into a single PDF file checkbox is active in the Print dialog, the Printer/Plotter combobox is disabled.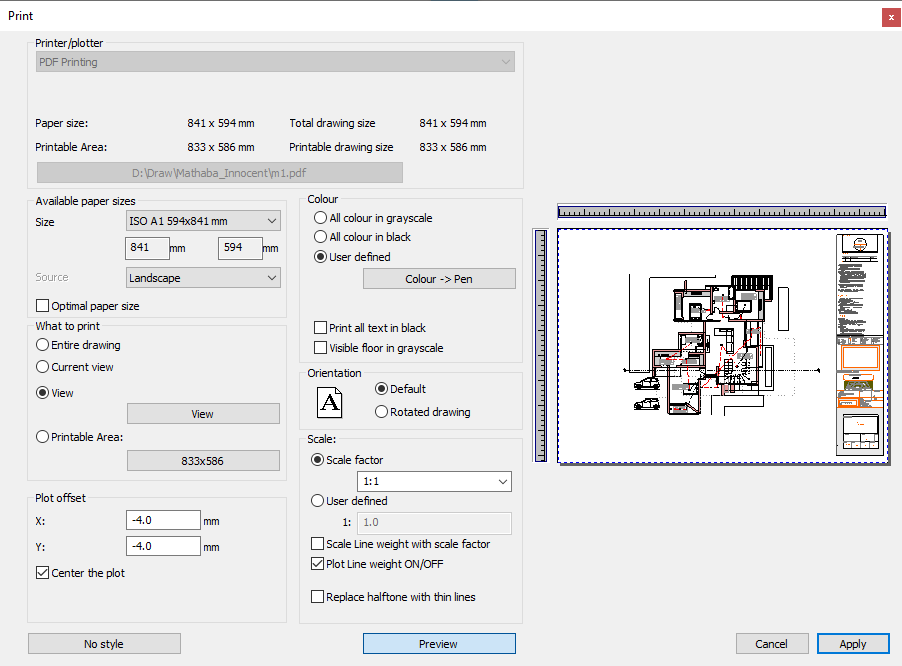 The settings in the Print dialog box apply to any additional views and sheets imported into the Print Queue. It can be changed later one by one. You can prepare and combine different sized sheets into a single PDF file.
If you want to change the order in which the drawings print, use the Up / Down arrows.

If you want to temporary switch off/on a drawing, click in the checkbox in the first column.

If you want to remove permanently a drawing, select the drawing and click on the Delete button.

If you want to edit the print setup of a single drawing, select the drawing and click on the Modify button.

To start the printing, click on the Print button.
Default order of drawing sheets in PDF
When all drawing sheets are selected, the following order is applied.
If the order of the PDF pages is important, place the sheets from left to right and top to bottom. The drawing sheets are added to the list in this order.