Classification represents a universal tool for communicating BIM information in a standardized format. For the AEC industry the classification system provide the different parties a common understanding of all elements. Various building information classification systems are used internationally such as OmniClass (USA), Uniclass 2015 (UK). UniFormat, a product of CSI and CSC, is a standard for classifying building specifications, cost estimating, and cost analysis in the U.S. and Canada. Furthermore you can classify elements according to any national standard or company requirements.
ARCHLine.XP is ready to embed any national tables using Excel format. ARCHLine.XP manages industry standards and custom database as well which means that you can share IFC Classification data with everyone, even if they are using different software.
Note: To use ARCHLine.XP's IFC Classifier tool and its related features, you need ARCHLine.XP Professional License.
French presentation with English subtitle
You can add classification data to the objects through:
File menu > BIM > Add classification command.
Select the object first and then in its Property panel.
Property dialog > BIM parameters button.
Assigning IFC classification data with preselection
Select an object and then click Properties / Classification > Edit.
Clink on Add button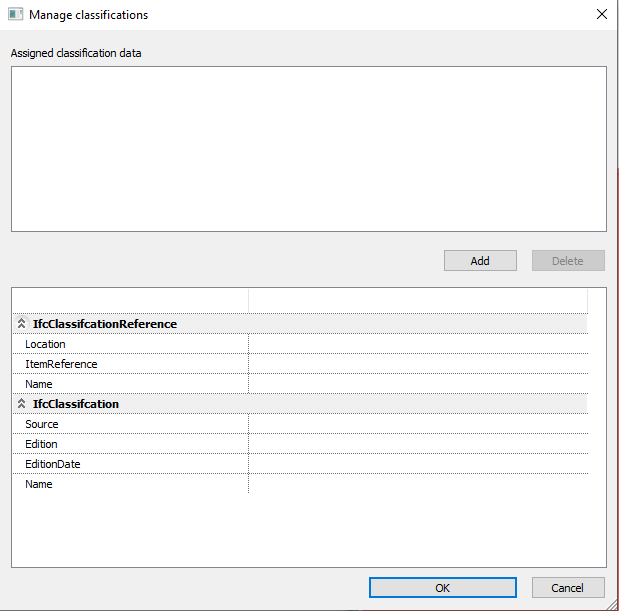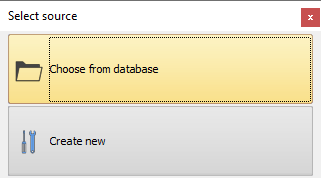 Option 1

Select the classification database.
Select database, table, entry
Example: Uniformat, OmniClass, UniClass 2015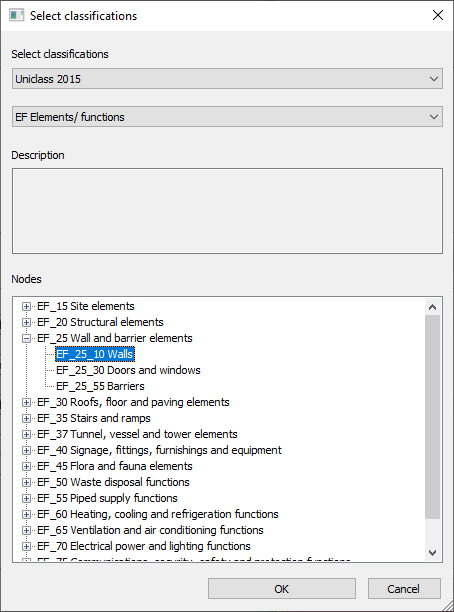 Option 2

Define custom properties
Enter the custom classification properties to the template.
Click Ok to save the template and close the settings.
You can add one classification code at a time. Repeat the workflow to add more.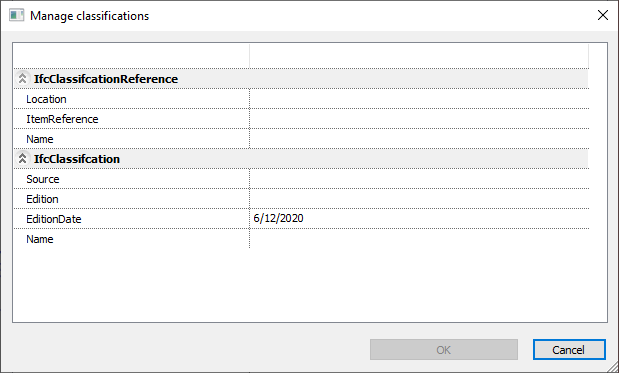 Exporting the classification data to IFC
The classification data is exported with elements you have assigned it to. Export in File > Export > IFC. Save as an IFC File.
Exporting the classification data to an XML file
ARCHLine.XP XML output (Systemdialog XML command)