Location: Shortcut menu > Wall > Edit Change length or
click on the wall endpoint marker.

Select the wall and select the endpoint
1. Click and drag the cursor to lengthen or shorten the wall, or
2. Click and move the cursor to the appropriate direction, then type the relative length value on the keyboard. The positive value is measured in the selected direction along the direction of the object.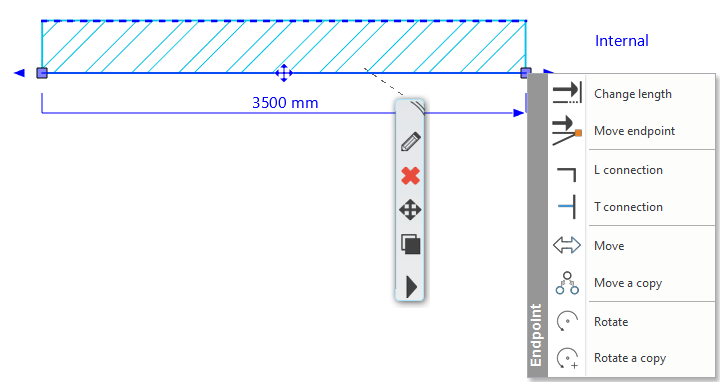 3. Change length by typing the absolute length
Click on the wall and next click on the length value.
Use keyboard for entering the new absolute length. The length will change relative to the wall direction marker.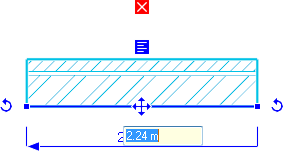 If you wish to change the order of start point and endpoint positions click on the direction arrow marker to move it to the other endpoint of the wall.