ARCHLine.XP allows you to specify shared styles over a local area network between users.
By default, each style is assigned to individual users on their own computer.

You can specify a global folder over the network called "Shared styles package name" so that all designers may use the same styles.
To share a style, do the following:
1. Go to Options – Open and Save panel and specify a global folder name and network location.
Select a location to which all users' computers have access with network permission.

Restart ARCHLine.XP to make the setting valid.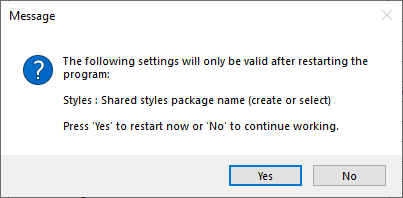 2. Go to Project Navigator - Styles and browse the style name you wish to share. Right-click, and select Move to Style package from the pop-up context menu. The style will be shared. The program lets you decide how often (in seconds) new shared styles will be synced. By default, the synchronization cycle is set to 60 seconds.
3. Once a style is shared the program displays a folder icon in front of the style name.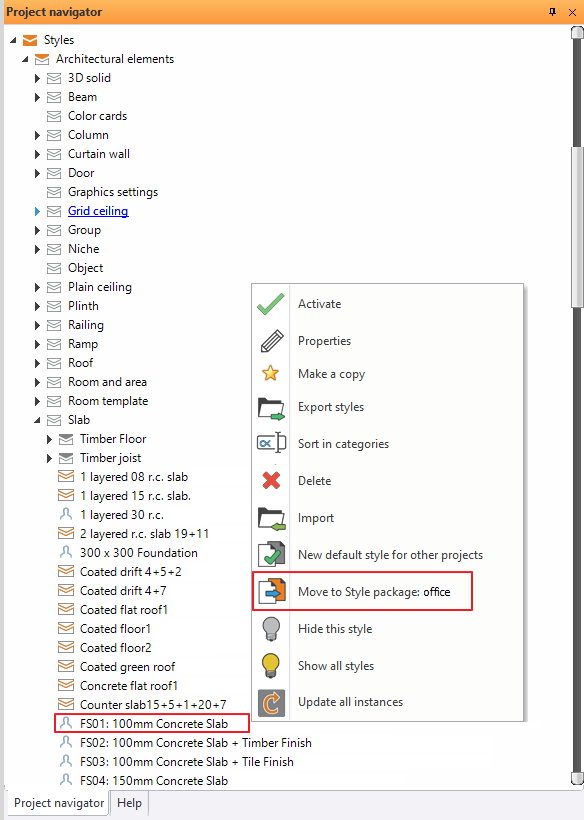 How to remove sharing?