Slanted walls can be used as architectural, structural, or curtain walls.
The Slant angle specifies the wall's angle from 1 to 179 degrees, where 90 degrees means vertical.

Slanted walls can be edited in plan, elevation, section, 3D orthographic, and perspective views.
It is possible to place windows and doors in a slanted wall too.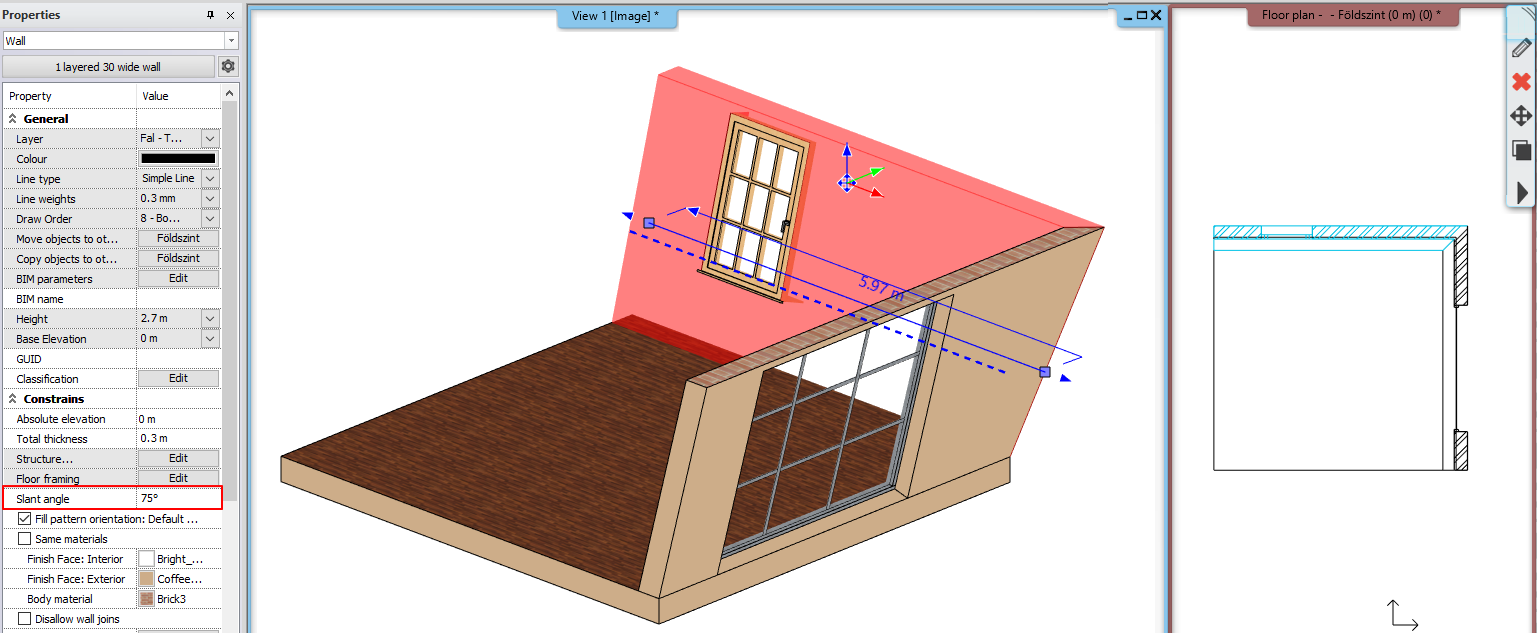 Editing slanted walls are very similar to the way you edit vertical walls (it is possible to change an existing vertical wall to a slanted wall and vice versa). The wall on the right side is changed to vertical. The new join betwen vertical and slanted walls is automatic.