ARCHLine.XP offers 3 primary tools to model roofs.
1. Roof by Footprint,
2. Roof by Plane,
3. Roof by Extrusion.
1. To model a Roof by footprint in ARCHLine.XP you can choose two methods:
- Sketch the footprint or
- Pick by walls to form a closed boundary.
Use the Sketch the footprint method to create typical roof types such as
Flat Roof,
Gambrel or Mansard Roof,
Gable Roof

Use the pick by walls method when building footprint defines the boundary lines. The program performs the necessary calculations (works out the intersection lines of the roof planes) and creates the complex sloped roof. Roof slope can be altered one by one by selecting a boundary line and changing the slope value or or together for all roof boundaries in one step. A boundary can also be told to change to gable end by turning off the slope parameter of the given boundary line. You can change the overhang anytime.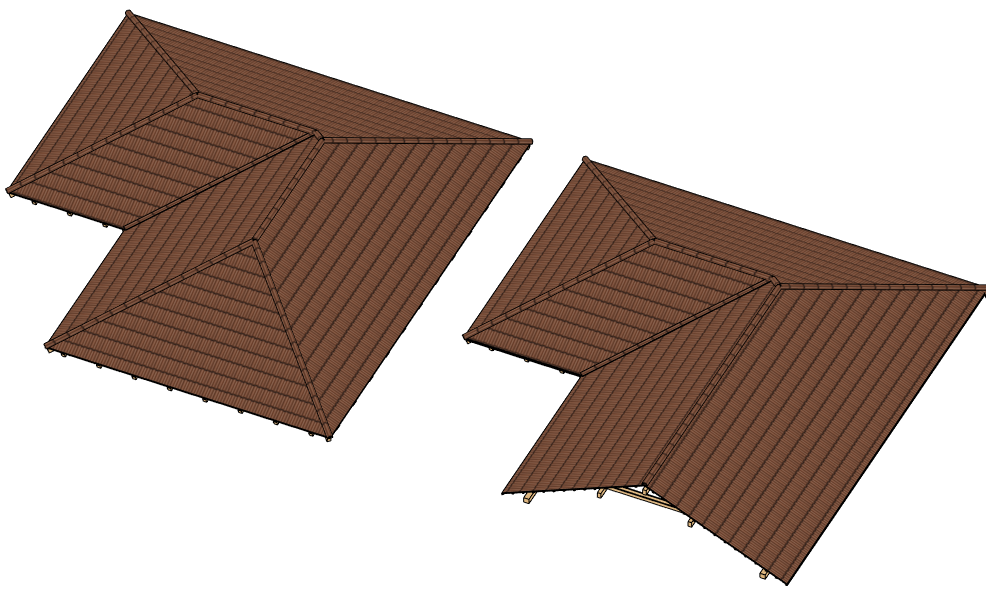 If you need a custom-shaped roof, specify a profile instead of the default roof plane and the program creates the desired roof.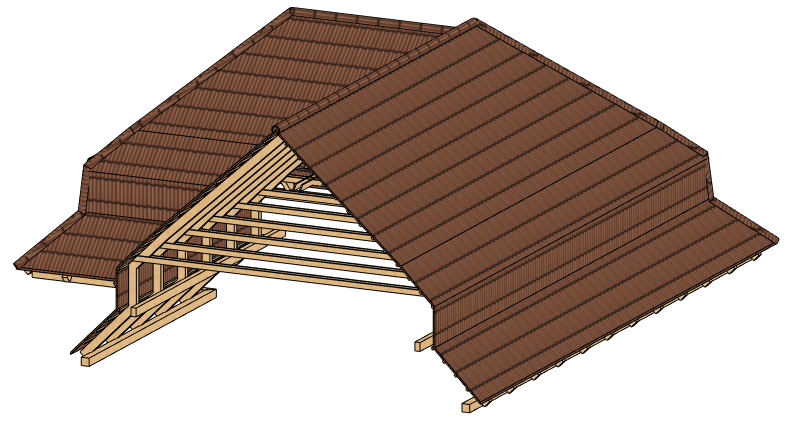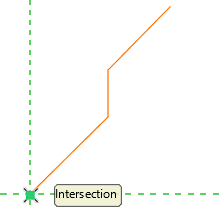 2. Roof by Plane method enables to create roof by planes.
To model roof by plane you can choose two methods:
2.1. P3 - Specify the slope by the elevation of 3 points. It is useful to remodel existing roofs even if it was surveyed from inside the room.
2.2. By reference line - Create a roof plane by giving a reference line and inclination.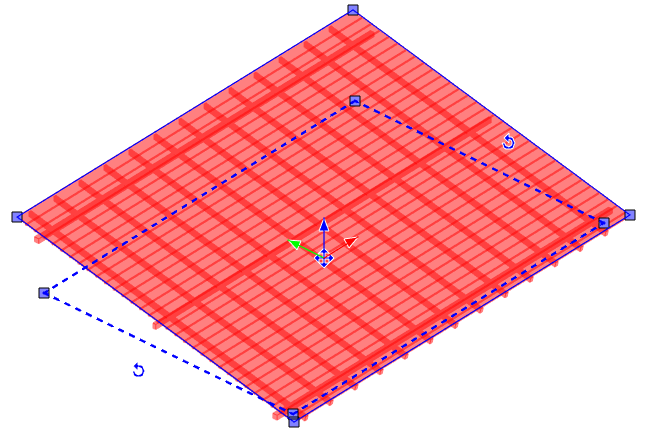 3. Extruded roof. The program creates an extruded roof by choosing a parametric shape or a profile that you sketch.

Roof structure
The roof structure includes: rafters, eaves purlin, middle purlin, ridge board, collar beams, and battens for roof tiles.
The roof quantity take-off lists the sizes of roof surfaces and the applied structural objects, which makes it simple to carry out a cost calculation.