In real life, room boundary can be complicated and it is difficult to control the calculated area.
Dividing into rectangular areas helps to check the calculated area.
This command splits the room shape into several rectangles or squares.
This Room partitioning function is intended for European users.
Location: Building - Room and area - Room partitioning
Click in an area enclosed by walls and place the report table on the floor plan.
It shows calculations for the rectangle areas, as well as total room area.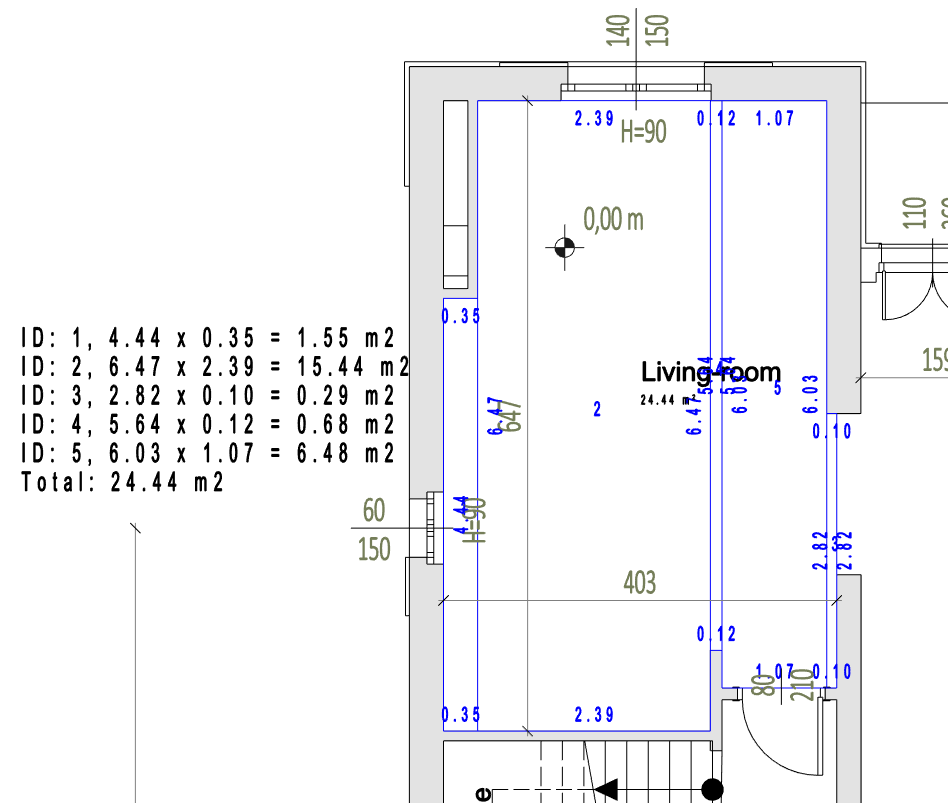 Triangulation
It makes difficult to calculate the area of a complex room if it cannot be divided into just rectangles. Rooms are often irregular, making it difficult to calculate their area directly. In this case, the area is divided into several smaller regular areas (triangles, rectangles), the surface of which can be calculated by simple formulas. The sum of the areas gives the total area of the room.