A workplane is the plane on which 2D/3D elements are created within the current coordinate system.
In 2D, ARCHLine.XP always works on the same workplane - the XY plane of the global coordinate system.
In 3D, however, the workplane may change according your design needs.
In 3D, the workplane is the XY plane by default. If you edit 3D object in your model, you can temporarily move the workplane to the facet where your cursor is located.
Note: The workplane does not appear on the printing layout.
ARCHLine.XP displays the workplane grid in orange color.
To display the workplane grid, select Workplane from the Option / Global Settings panel.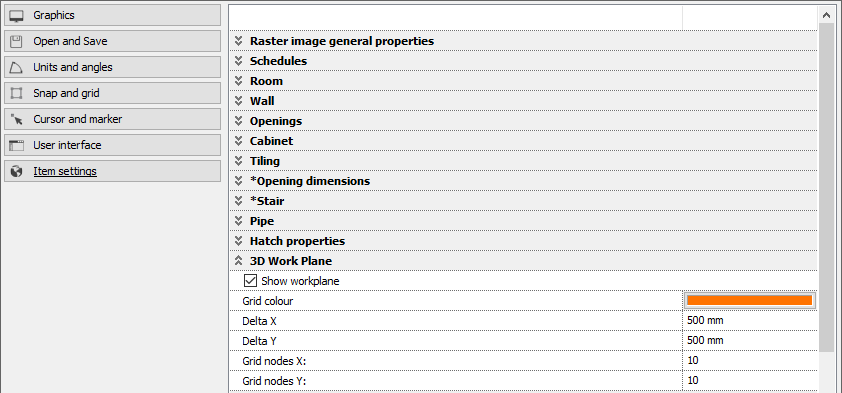 Grid colour:
Colour of your work plane.
Delta X, Y:
Set the work plane grid in X-Y distance.
Grid nodes X, Y:
Define the number of grid nodes of workplane in X-Y directions.