As a result of the development of the Import RVT function, the most important architectural elements keep their type and properties. The wall, slab, column, beam also appear in ARCHLine.XP as elements of the same type, with the same properties, although although a few compromism may occur.
Project data and model, i.e. BIM parameters, element type, geometry, Wall structure, materials etc., from the Revit model are imported.
Family Categories are converted into styles in ARCHLine.XP.
Importing the Revit model as linked model is useful for reference and coordination purpose.
Example:
Building model in Revit™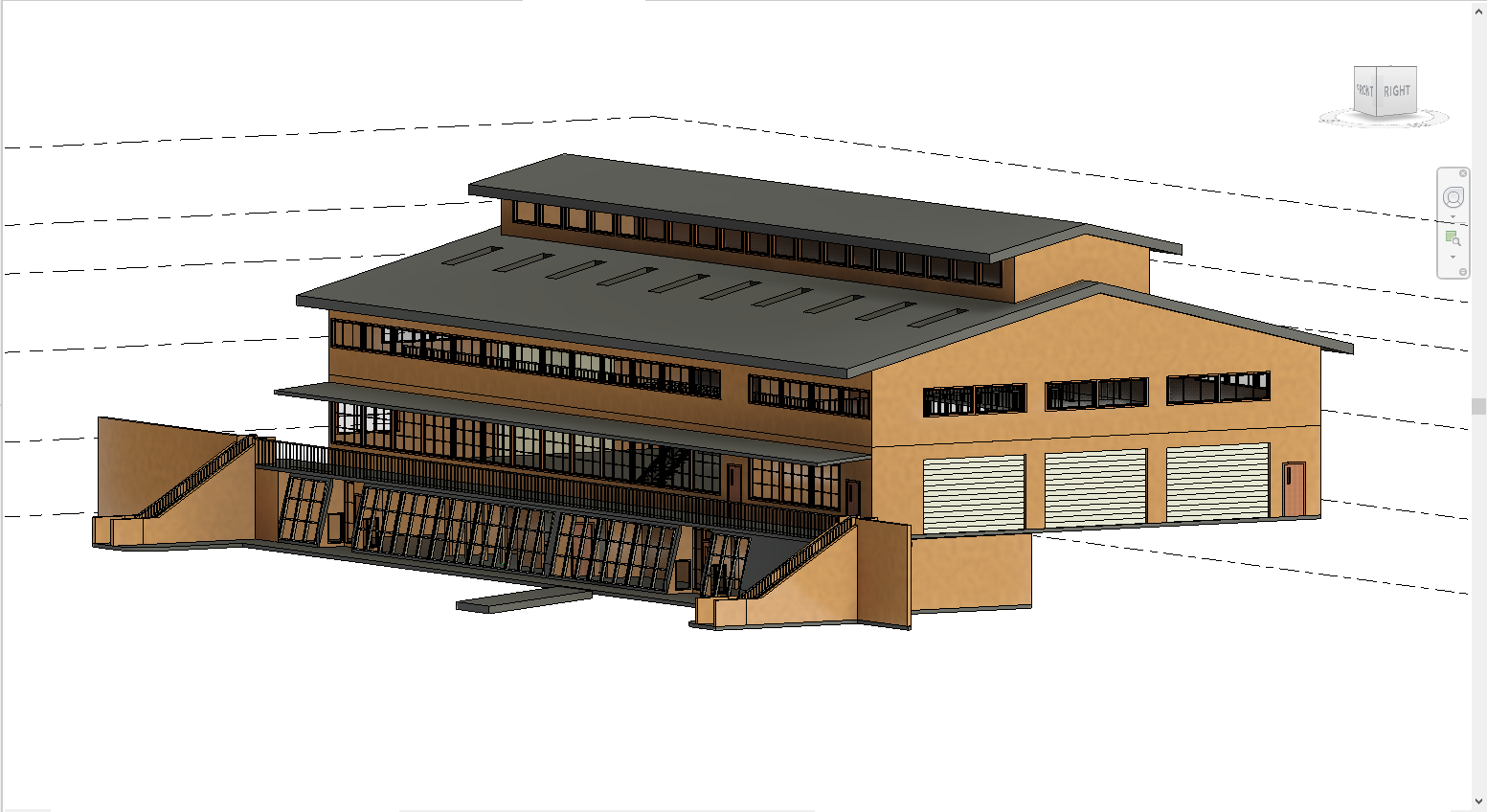 Revit import refers to materials found in the AutoCAD™ material library.
AutoCAD material library is freely downloadable install set containing low, medium or high resolution images (approximately 512 x 512, 1024 x 1024, or higher) for rendering materials.
How to install the Autodesk Material Library? Click here.
Example:
Appearance of an imported RVT model in ARCHLine.XP.