ARCHLine.XP offers a new option of how to customize slabs in place e.g. for drainage or for a balcony.
The variable thickness option can be selected to change the thickness of a layer in the slab.
When there is no variable thickness activated, the slab is set to a constant thickness and the top and bottom surfaces of each layer are parallel.
When variable thickness is activated, choose the layer number you want to add variable thickness. The top face of the layer slopes and the bottom stays in a horizontal and keep horizontal all layers below.
To activate the variable thickness layer of a slab:
1. Select the slab.
2. Select Properties,
3. Click on Layers.
4. Activate the slab layers with variable thickness check box and select the layer with variable thickness.
5. Click OK until all of the dialogs are closed.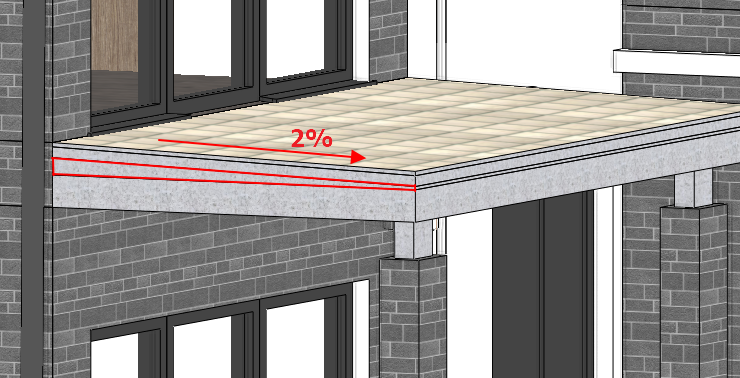 Example:
Create a floor slab, which is sloped at the bottom for the street.