This tab is for adding a handle.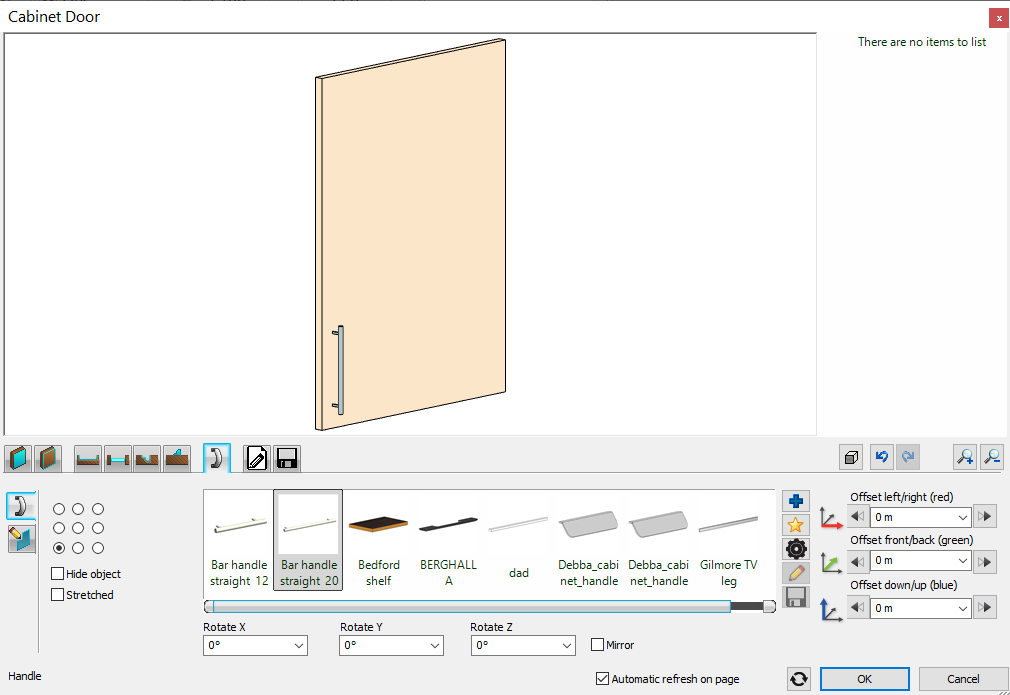 Door handle


Here you can select the handle and determine its position.
Ways to select handles:
- Choose from favorites.
- Select from the object directory using the button. The selected object is added to favorites.
- By creating a new object using the

button. The created object appears as a custom object in the favorites, which you can modify with the

button or save with the button.

Use the

button to change the properties of the selected non-custom object. The selected handle is displayed in the preview.
Once you have selected a handle, you can only hide it later by turning on the Hide option.
A dashed blue line appears in the preview, showing the enclosing frame of the handle placement area.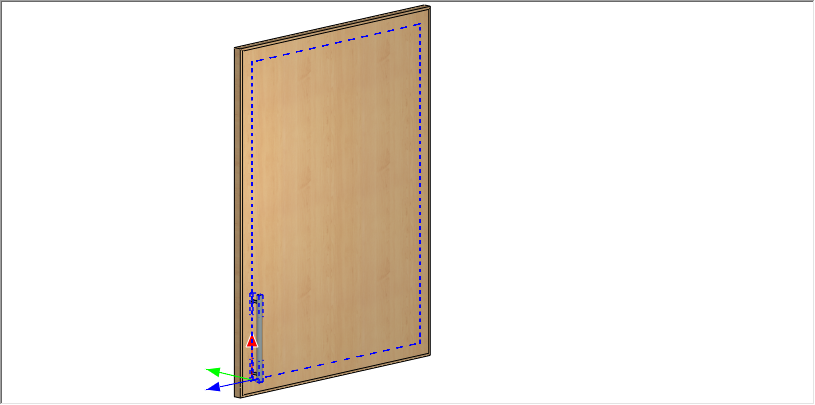 The Stretch option is used to extend the object to the limit of this enclosing frame.
On the left side of the page is a 3x3 radio button matrix that allows you to position the handle within the boundaries of the enclosing frame.
It is also possible to mirror the handle by turning on the Mirror option, rotate it around the crankshafts by entering the Rotation X / Rotate Y / Rotate Z angle values, and to shift the crankshafts by Shift Left / Right, Shift Forward / Backward, Shift Down / Up Distance by entering values. Of course, the handles can move out of the area bounded by the dashed blue line through offsets, rotations, and reflections.
Only one piece can be added from the handle.

Custom path profile


The profile defined here gives the dashed line along which the handle can be placed (without offsets, rotations, and reflections).