When you open the 3D Warehouse in ARCHLine, the database may not load and the models may not appear.
For ARCHLine.XP 2021 and 2022 the solution is simple, just delete the built-in browser data in the Item settings tab in the Settings.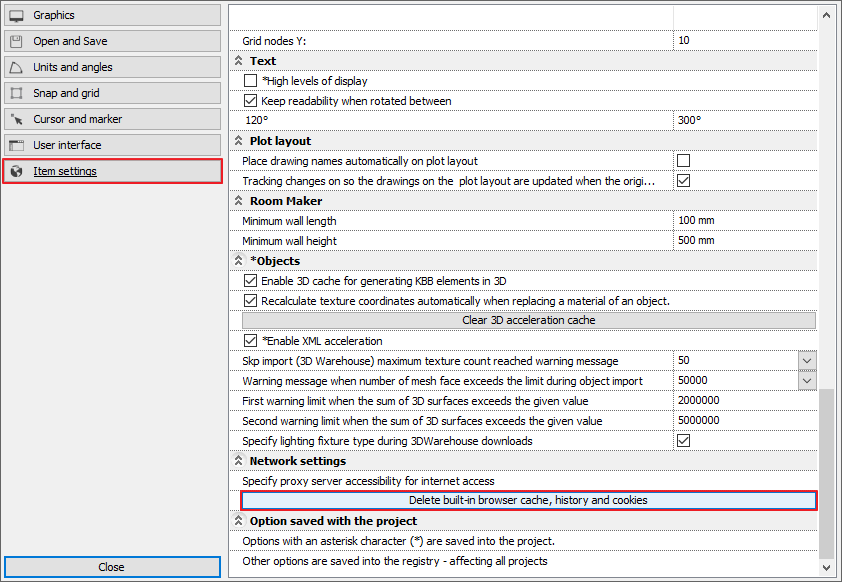 For ARCHLine.XP 2020 and older versions you need to delete the following folder from your computer:
C:\Users\*username*\AppData\Roaming\cadline\ARCHlineXP2020\Webtemp
Make sure to use the correct username and version of Archline.