Virtual group is a powerful tool for mass placement of items with predefined distance rules.
Virtual group can be used to place lights, columns, MEP elements such as sprinklers.
What are the benefits of virtual group?
Mass placement of elements with predefined distance rules.
Changing the rules changes the layout in one step.
When the room geometry changes, the layout of the elements follows the new geometry.
You can edit, delete, or move elements individually.
You can show different elements in the 3D model without changing the floor plan.
You can quickly try different layouts.
You will design faster, with fewer clicks.
Location: Drafting - Group - Virtual group
It is possible to define the minimum distance from walls, the elevation of elements, the distances in between elements, the main axis direction by angle or graphically and so on.
When the distribution is complete, you can edit, delete, or move objects individually.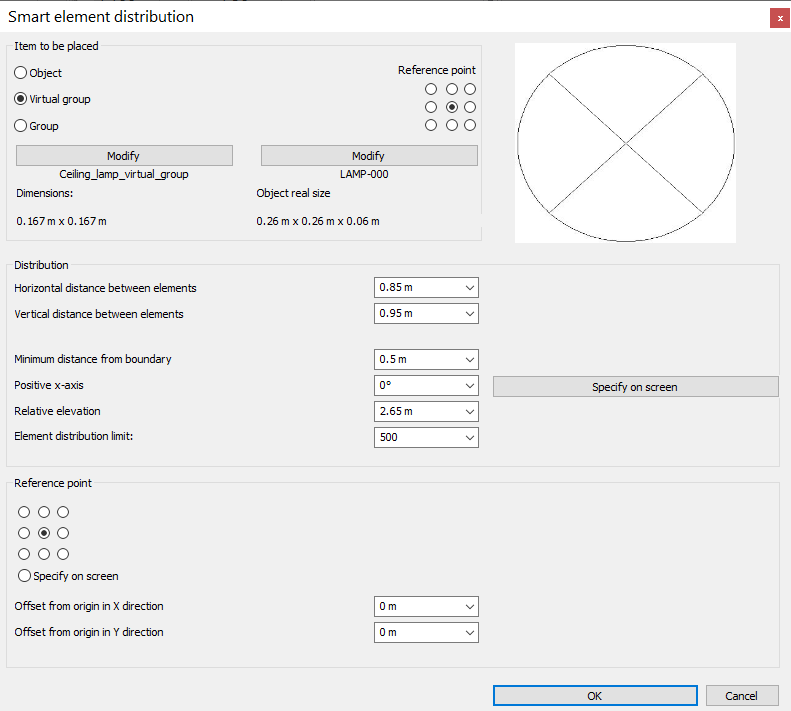 You can manage the virtual group as a unit to replace the distributed objects in one step.
This way, for example, without changing the floor plan, you can assign different spotlights to the rooms, a square spotlight to the living room, and a circular spotlight to the bathroom.