A cover page is the first or last page of a document.
You can quickly create a cover page for a multi-page PDF using a built-in or custom template.
Location: File - Print Queue
1. Click the Create a cover page checkbox in the print queue dialog.
2. Browse a template file. If you are going to use the built-in template choose this one.

Template.rtf looks like that: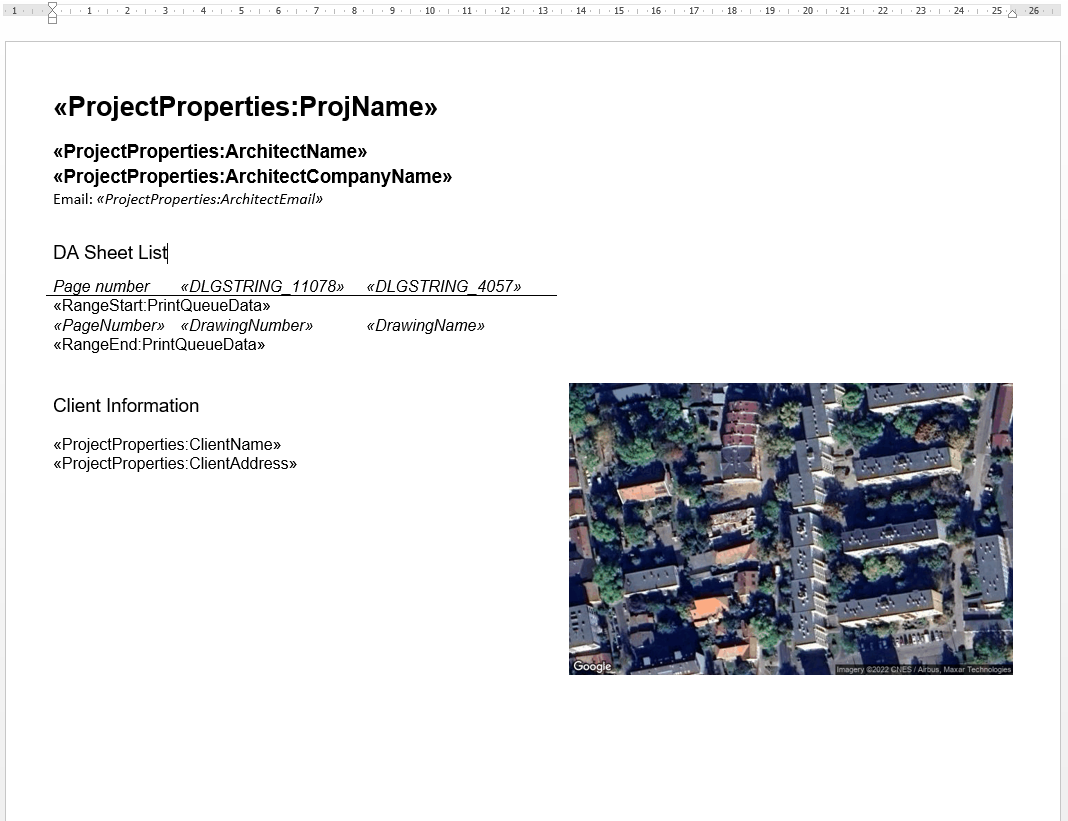 3. Check the BIM parameter content with clicking on Parameters button. Place your cursor in the fields and then type your information.
4. Type the Document and Drawing number fields as they are written in cover page.
ARCHLine.XP automatically numbers every page.

5. Click the Preview button to check the cover page before printing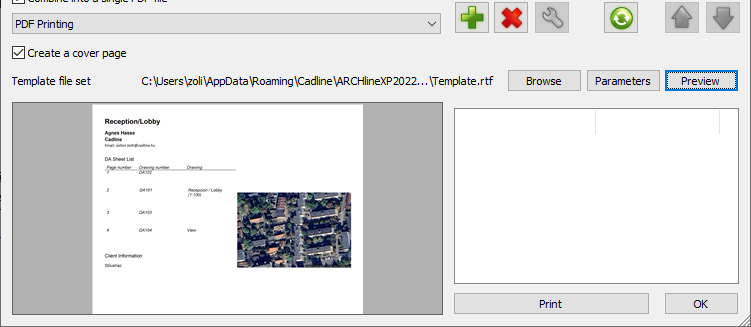 The built-in cover page should now be part of your PDF document.