A simple and effective tool to remove redundant objects.
The first start is indexed, so it may take several minutes, further starts are fast.
Location:
File - Tools - Cleaning object library
The dialog sorts the list by 3 aspects:
- Sort by complexity
- Sort by last modification date
- Sort by number of used materials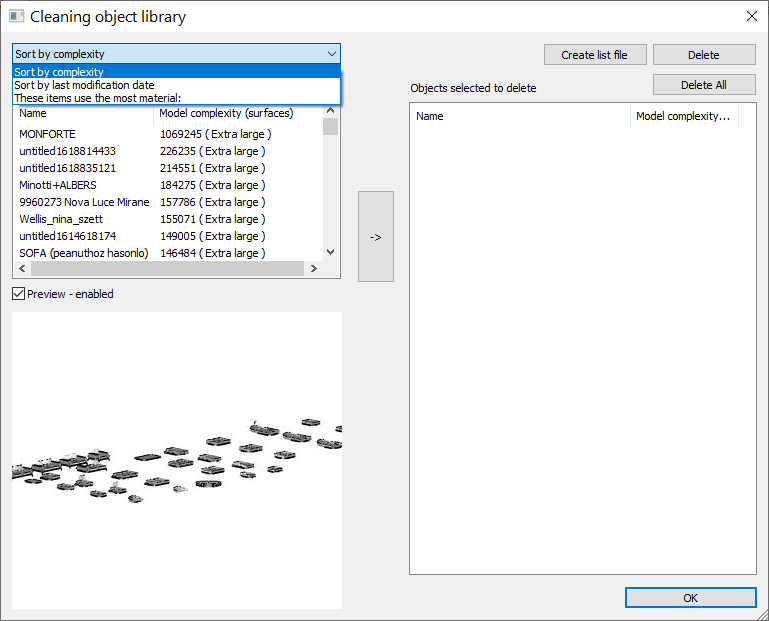 Select the objects you want to delete and move them to the list on the right.
You can then delete one or all items in one step.