Backup Archive is a tool that you can use to restore a project to an earlier state.
It is important to know that Backup Archive is not a substitute for normal project saving. Its purpose is to be able to return to a specific project state, from where work can be continued e.g. due to the accidental deletion of the last state of the project, or if it is necessary for other reasons to return to a previous state. The program makes a backup copy of the project every time you open the project. During daily work, two more files, ie a total of three .pro files, are stored in the ARCHLineXP Draw / Archive folder, in a hidden folder dated on that day.
Location:
File >
Options >
Open and Save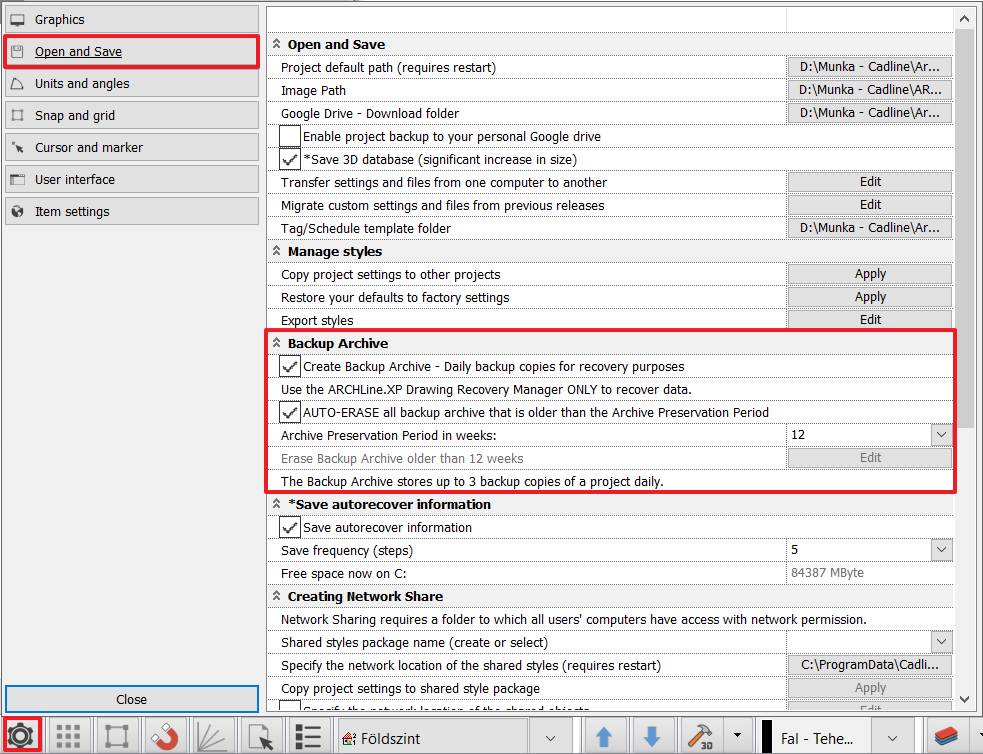 Because archived files can take up significant space on your hard disk, the archive retention period is set to 4 weeks by default. At the end of the period, the older archived backups are automatically deleted. The automatic deletion function can be switched off, in which case it is up to the user to keep the older project backups. Deleted archive files are always placed in the Recycle Bin on your computer. It is recommended to clean the Recycle Bin from time to time.
Note: It is recommended to use the Recovering backup archive function for searching the archived project files.